Wow! What a Fantastic Group of People we have in Cargo Connections!
22nd March 2018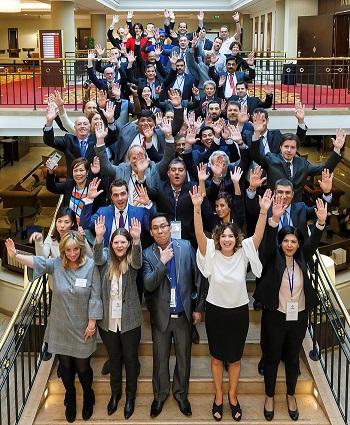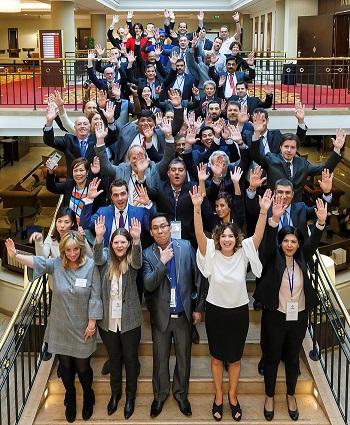 Wow! What a fantastic group of people we have in Cargo Connections!
See our Official Group Photo (and unofficial Rollercoaster Photo).
Thank you to all those who travelled to our 3rd Annual Assembly, held from 18-20 March 2018 at the Prague Marriott Hotel.
To those who missed it ... representatives from over 30 countries attended our conference to introduce their company, discuss cross trade and potential collaborations as well as providing information regarding their country's regulations and requirements.
See Gala Dinner and Meeting Room photo albums.
Our elegant Gala Banquet gave delegates the opportunity to relax before the busy 2-day event and included a fantastic Cymbalo band called Grajcar with traditional folk instruments who entertained us with arrangements of modern songs - see them online.
I opened the meeting with a summary of the current industry outlook, highlighted some innovative membership tools and presented our Annual Award Ceremony.
This year, we wanted to provide our guests with more than the usual bus tour so prepared a fun, interactive way for them to see the beautiful city of Prague. We all took part in City Hunt, a fun team building game where we used creativity, orientation skills and time management to solve a series of clues as we walked through the beautiful streets of the Old Town in small groups. The game finished with an Award Ceremony. See some photos here.
We held a fun Twitter Competition and received some great entries showing both the hard work and social fun with the hashtags #cargoconnections and #logisticsleaders. The 1st prize of £1000 was won by Milestone Logistics (Spain) who kindly donated the amount to One Day Yes founded with the purpose of supporting Twashukuru Nursery School in Lamu, Kenya. The 2nd prize of a Registration Fee to our 2019 Annual Assembly taking place in Dubai was deservedly won by Delfino Global (Argentina) and the 3rd prize of a Gift Bundle was won by Globalistics (Philippines). Click here for a gallery of all entries!
Our last evening together was spent at Kolkovna Celnice, a local restaurant that accentuates the pride in the long and famous tradition of Czech beer brewing. Owned by the Pilsner brewery, the venue is decorated with period photos and brewing equipment. The fun night ended with dancing as we were entertained by Colorful Trio, a talented band playing a wide range of musical genres from jazz standards, R&B, soul, pop to Latin-American music.
During the registration process for our meeting, we raised £1000 for Kangaroo House, which was opened in December 2005 in Prague to provide a temporary home for children from difficult family circumstances. Read more.
With IATA reporting that air freight is growing at its fastest rate since 2010, this is a valuable time to look at increasing inter-trade and profitable partnerships within Cargo Connections. We could not have wished for a better event, and it really inspires us at the CC Head Office to see our Members working so hard during the gathering.
Please keep an online copy of our Meeting Brochure so that we can remember all the people you met!
It was wonderful to welcome so many new companies and the gathering shows we hold very exciting potential on becoming one of the world's leading freight forwarder networks.
If you missed this meeting, it is compulsory that you attend our 2019 Annual Assembly in Dubai – we only want pro-active Members in Cargo Connections … and fully register before 31 July 2018 for a 20% discount off your next Annual Fee!
Finally, thank you to Judith, Wendy, Sam and Dale at the CC Head Office for helping with all the preparations for this great meeting.
Kind regards,
RACHEL HUMPHREY
President/C.E.O.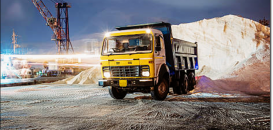 Progress & Success with Round The Clock Logistics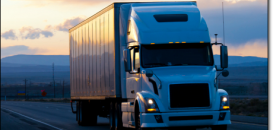 Efficient and Reliable Service with EKO Logistics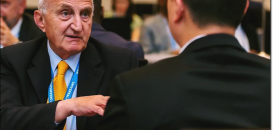 An Interview with Wilson from Double Star Logistics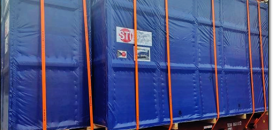 ISSGF India Cooperate on Import to Nhava Sheva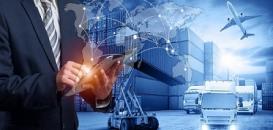 CC Exhibition Collaborations During January 2023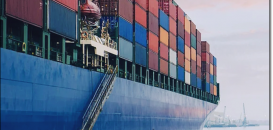 Double Star Logistics Offer Complete Integrated Solutions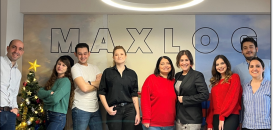 Innovative Solutions from Maxlog Taşımacılık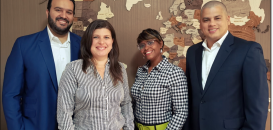 Comprehensive Logistics Providers at Grupo TPG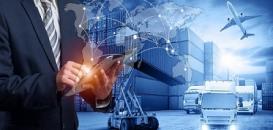 CC Exhibition Collaborations During December 2022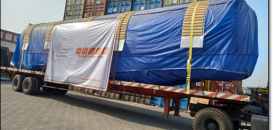 ISSGF India Execute Breakbulk Movement to Kaohsiung