Help and Support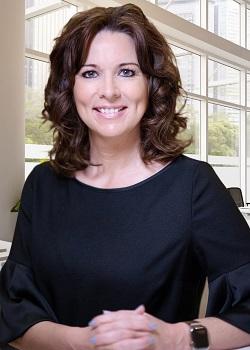 RACHEL CRAWFORD FCILT
President/C.E.O.
Cargo Connections was founded by Rachel Crawford, who has been involved in the management of freight forwarder networks since 1998. In 2018, Rachel was elected a Chartered Fellow of the Chartered Institute of Logistics and Transport (read more) and holds an ILM Level 5 Certificate in Leadership and Management, focused on innovation and change.
Have you seen our company video?
Rachel's career includes working as Editor of the British Tourist Authority's official monthly guide London Planner. 1.2 million copies of the magazine were dispatched each year around the world for distribution to London-bound visitors. Previously, Rachel worked for 5 years at the Centre for International Briefing, running international business courses and assignment briefings for expatriates going to live and work overseas. Customers included the Ministry of Defence, Unilever, Shell, Motorola and the Sheraton Hotel chain among others.
Rachel also spent time working in the Marketing Department of a large American engineering company, Rust Kennedy and Donkin, part of the Parsons Brinkerhoff Group, employing 14,000 staff in more than 150 global offices. The company provide services for all modes of infrastructure including; power, energy, water, mining and the environment.
At the beginning of 1998, Rachel started working for a UK based Freight Forwarder Network where she organised and attended both Board and Annual Meetings in USA, Brazil, Italy, Vietnam, UK, Thailand, Netherlands and Russia. Rachel enjoyed this experience and in January 2000 launched Universal Freight Organisation, in 2010 launched Project Cargo Network and in 2014 launched Cargo Connections to complete her trio of networks. Rachel also established Freightbook and recently graduated with an ILM Level 5 Certificate in Leadership and Management, focusing on innovation and change.
Rachel is supported by a strong group of talented individuals drawn from a variety of transport and media backgrounds, all of whom want to contribute to the future success of our organisation.
Judith and Wendy handle the day-to-day running of the Head Office and ensure that all our systems are up-to-date and working correctly. In addition, Judith expertly manages the registration process for our Annual Assembly's and Wendy secures our collaborations with the world's top industry exhibitions.
Sam brings a huge amount of experience in how to select the right companies who will become active Members of an organisation. Sam's aim is to expand our global coverage to cover all major markets within the next 12 months and he is also our News Editor and publishes the online articles on our website.
Dale is an accomplished and creative Graphic Designer with a wealth of artistic, technical and commercial skills acquired across a wide range of roles, with nearly 25 years' experience. Dale is responsible for the development of marketing and sales material available to Members.
Want to know more about the Cargo Connections team?
| Name | Favorite Film | Favorite Book | Favorite Song | Favorite Location |
| --- | --- | --- | --- | --- |
| Rachel | Life is Beautiful | The Color Purple | Fast Car | Alaska |
| Judith | Ferris Bueller's Day Off | Wuthering Heights | Wish I Didn't Miss You | Barcelona |
| Dale | Lord Of The Rings | The Abarat Series | Elation | Scottish Highlands |
| Wendy | Dirty Dancing | The Girl on the Train | Ain't Nobody | New York |
| Sam | Empire Strikes Back | 1984 | Hey Hey, My My | New York |

Contact Cargo Connections
Please use the form below to contact us.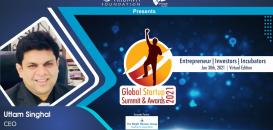 US Transworld Logistics Win 'Best Business Startup' at the Global Startup Summit & Awards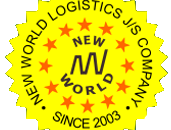 New World Logistics Vietnam Nominated as Local Agent for RO/RO by LGL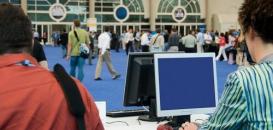 Exhibition Collaborations Secured in January 2021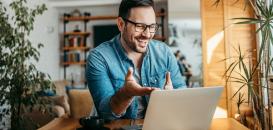 Exciting New Feature To Enhance Remote Working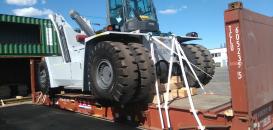 Comprehensive Forwarding Services at Translogistics Solution in Peru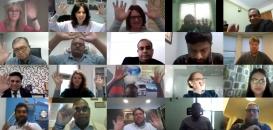 Cargo Connections Hold Meet our New Members Video Session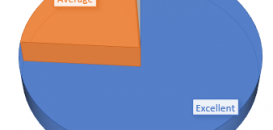 2020 Quality Control Survey Results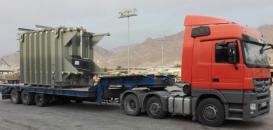 R.P.A. Port Ltd in Israel Find Creative Logistics Solutions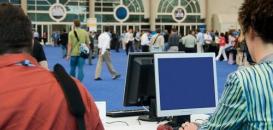 Exhibition Collaborations Secured in December 2020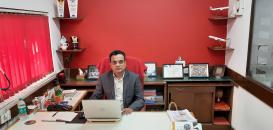 Beginning 2021 with New Members in India - Mayco Freight & Travels