Help and Support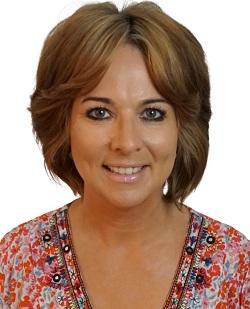 RACHEL CRAWFORD FCILT
President/C.E.O.
Cargo Connections was founded by Rachel Crawford, who has been involved in the management of freight forwarder networks since 1998. In 2018, Rachel was elected a Chartered Fellow of the Chartered Institute of Logistics and Transport (read more) and holds an ILM Level 5 Certificate in Leadership and Management, focused on innovation and change.
Have you seen our video library?
Rachel's career includes working as Editor of the British Tourist Authority's official monthly guide London Planner. 1.2 million copies of the magazine were dispatched each year around the world for distribution to London-bound visitors. Previously, Rachel worked for 5 years at the Centre for International Briefing, running international business courses and assignment briefings for expatriates going to live and work overseas. Customers included the Ministry of Defence, Unilever, Shell, Motorola and the Sheraton Hotel chain among others.
Rachel also spent time working in the Marketing Department of a large American engineering company, Rust Kennedy and Donkin, part of the Parsons Brinkerhoff Group, employing 14,000 staff in more than 150 global offices. The company provide services for all modes of infrastructure including; power, energy, water, mining and the environment.
At the beginning of 1998, Rachel started working for a UK based Freight Forwarder Network where she organised and attended meetings in USA, Brazil, Italy, Vietnam, UK, Thailand, Netherlands and Russia. Rachel enjoyed this experience and in 2000 launched Universal Freight Organisation. In 2008, she established the online directory Freightbook, in 2010 launched Project Cargo Network and in 2014, founded Cargo Connections. Due to the events of 2020 which led to a shift to digital ways of working and in a bid to serve this growing market, DigiFreight was launched.
Rachel is supported by a strong group of talented individuals drawn from a variety of transport and media backgrounds, all of whom want to contribute to the future success of our organisation.
MEMBER SUPPORT
Judith manages the network on a day-to-day basis, assisted by Wendy. Together they ensure that all systems are up-to-date and are the first stop for any Member queries. In addition, they also manage the Annual Assembly registration process and secure collaborations with the world's top industry exhibitions.
RECRUITMENT
Tom and Wendy manage membership recruitment, selecting companies who will become active Members. Their current aim is to expand our global coverage filling our vacant territories and emerging markets.
NEWS DESK
Tom runs our News Desk, publishing our online articles, supported by Sam who manages the company social media including Twitter and LinkedIn.
PUBLICATIONS
George is responsible for the production of our colourful eMagazines (packed with Members news!) and all brochures, marketing and sales material available to Members.
| Name | Favorite Film | Favorite Book | Favorite Song | Favorite Location |
| --- | --- | --- | --- | --- |
| Rachel Crawford | Life is Beautiful | The Color Purple | Fast Car by Tracy Chapman | Alaska |
| Judith Mellett | Ferris Bueller's Day Off | Wuthering Heights | Wish I Didn't Miss You by Angie Stone | Barcelona |
| Sam Wilcox | Empire Strikes Back | 1984 | Hey Hey, My My by Neil Young | New York |
| Wendy Schuller | Dirty Dancing | The Girl on the Train | Ain't Nobody by Chaka Khan | New York |
| George Magee | Alien | Dark Matter | Grace by Jeff Buckley | Maldives |
| Tom Studley | The Matrix | Three-Body Problem | Jump Start by Greg Howe | Maldives |

Contact Cargo Connections
Please use the form below to contact us.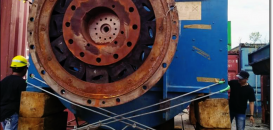 Athena & H2B Collaborate on Ship Engine Transport to Dubai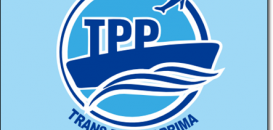 Trans Pasifik Prima Offer Flexible & Responsive Service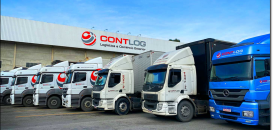 Contlog Bring Responsibility & Dedication to Cargo Connections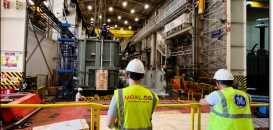 Maxlog Coordinate Shipment of 171 Ton Generator to Derince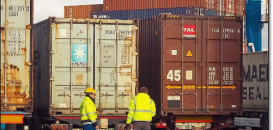 Customer Oriented Service from Korea Total Logistics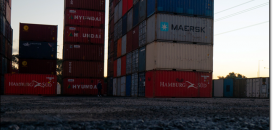 Affinity Bring Excellence & Integrity to Cargo Connections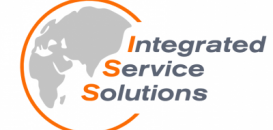 Honesty & Integrity from Integrated Service Solutions in Thailand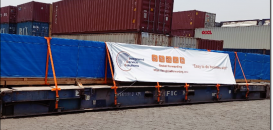 ISSGF Handle Export from Nhava Sheva to Hamburg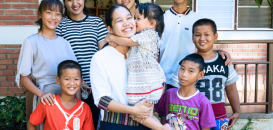 Raising funds for SOS Children's Villages Thailand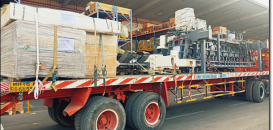 ABSCO Logistics Move Over Dimensional Cargo to Kuwait