2021 Annual Assembly, Croatia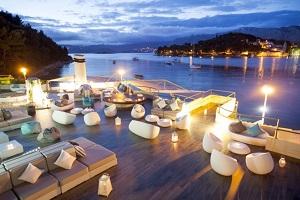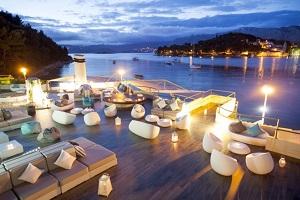 Our next gathering will take place in Croatia from 20–22 October 2021 at Hotel Croatia Cavtat, a leading five-star resort and conference centre enjoying spectacular views of the open sea and just 5km from Dubrovnik airport.
"Croatia has become a popular destination thanks to the fact they shot several scenes of the famous TV series 'Game of Thrones' in the country. However, that is not the only reason people flock to this beautiful country, it is incredibly diverse filled with culture, history, nature and delicious food!"
| WED 20 OCTOBER 2021 | THU 21 OCTOBER 2021 | FRI 22 OCTOBER 2021 |
| --- | --- | --- |
| 14:00-18:00 Dubrovnik Old Town Tour | 09:30-17:00 1-2-1 Meetings | 09:30-17:00 1-2-1 Meetings |
| 18:00-20.30 4 Course Dinner at Palm Terrace | 19:30-23:30 Gala Dinner, Private DJ & Nightclub | 17:00 Meeting Ends |
To secure your place at this event, please complete our Registration Form
SCHEDULE
We have arranged a fantastic start to our event! We will meet at 14:00 on Wednesday 20 October for a relaxing boat trip across the bay to Dubrovnik Old Town, one of the world's finest and most perfectly preserved medieval cities in the world. We will be taken in groups of 25 by English speaking guides around the marble-paved squares and cobbled streets, all of which have also remained unchanged for centuries. We will then enjoy dinner together at the stunning Palm Terrace at Excelsior Hotel before returning to the hotel by coach at approximately 20:00. Download Flyer
Our official meeting will start on Thursday 21 October in the Congress Hall Ragusa and delegates will gain access to our exclusive Event Web App so that 20-minute business meetings can be arranged prior to arrival.
After a productive day of 1-2-1 meetings, there will be tie to rest before we meet at 19:30 for a dinner feast with an open bar at Restaurant Alverede. We have then arranged for us to relax with the exclusive use of the Posejdon Night Club. We have arranged an open bar and private DJ to help us dance off some of the calories. Download Flyer
Our official meeting will continue on Friday 22 October with more 1-2-1 meetings where delegates highlight their specialist areas, discuss cross trade, existing and new business as well as information regarding their country's regulations and requirements. These crucial meetings also provide an opportunity to share key import and export trade information.
MEETING MANAGER
The new era of remote working has compelled UFO to invest in a bespoke new Meeting Centre where our Members can connect virtually using the platforms that have now become an essential part of daily life including Zoom, Google Meet, Skype, and WhatsApp. The system includes a new state-of-the-art "Meeting Manager" so that Members can arrange their 1-2-1 meetings prior to arrival. Our new system has thought of everything so our delegates will be fully prepared with all the necessary information including an easy to read schedule available on mobile devices to ensure the gathering is well-organised and productive.
NEW FOR 2021! 4 INFOVIDEO SESSIONS
During our event, we will be showing 4 short infovideos. The first video is a thought-provoking case study of the installation of a huge floating granite sphere. The challenge was finding the best solution to lift a 15 ton round ball without touching the bottom. How would you do it? Don't miss this video session to see if you were right! The second video reveals the most common mistake when executing a shipment, so obvious yet so underestimated that even NASA made the mistake resulting in a 5-year investigation. Watch this video and we will help save you time and money. The third video is an exciting case study where tandem lift operators could not see each other and at a certain point, could not see the 30-ton silo cargo either – operating blind solely on the instructions given by radio. Not to be missed! The fourth video covers the important topic of skidding and addresses the various systems, what they consist of, what to look out for and what the latest trends are.
GUEST ROOMS
A range of stunning sea or lush park views guest rooms with ensuite bathrooms with a rain shower over a full size bath, luxury toiletries, free Wi-Fi, buffet breakfast are available from Euro 100 per night in a single room and Euro 120 in a double/twin room (excluding City Tax of Euro 1.50 per person per night).
REGISTRATION
We aim to include as much in the Registration Fee as possible to keep each delegate's expenses to an absolute minimum. The Registration Fee is GB £690 and includes the following:
Dubrovnik Old Town Tour (Wed)
4 Course Dinner & Drinks at Palm Terrace (Wed)
Meeting Room Hire (Thur & Fri)
Gala Dinner and Open Bar (Thu)
Exclusive hire of Posejdon Night Club plus Open Bar until 23:30 (Thu)
Morning & Afternoon Refreshments
Buffet Lunch served in the Restaurant Cavtat (Thur & Fri)
Conference Bag & Administration
Event Photography
The Spouse Fee of GB £260 includes Dubrovnik Old Town Excursion and 4 Course Dinner & Drinks at Palm Terrace (Wed) and Gala Dinner, Disco and Open Bar (Thu). Please note that if your spouse intends to join you for lunch please arrange with the hotel directly in order to avoid any confusion or embarrassment.
Delegates must be fully employed by a CC Member either on a full or part-time basis and not employed by any other company. Breach of this condition will result in the immediate cancellation of attendance with no refund. Only fully paid registered delegates with official conference badges are permitted to enter the meeting room.
FUNDRAISING
Over the years, the CC Foundation has raised over $30,000 for different charities and projects. This year, we are raising funds for SOS Children's Village located in Lekenik. The village lies in a rural community with about 2,000 inhabitants. Children who can no longer live with their birth families can find a loving home in one of the 15 SOS families who can provide a loving home for up to 98 children. The family houses are located near a playground where the children can spend time outdoors. There is a leisure centre where the children from the area can all play together. Read more.
WEATHER
October is one of the best times of the year to visit Dubrovnik. With mild weather, moderate temperatures and the summer crowds gone. The skies are mostly clear with more than 11 hours of daily sunlight and an average temperature of 19°C (66°F). See Forecast.
VISA REQUIREMENTS
Please note that Croatia is currently in the process of joining the Schengen Area. Citizens of the U.K., EU countries, the U.S., Canada, Australia and New Zealand do not need visas to visit Croatia. Visitors can visit Croatia for up to 90 days in any 180 day period. For other countries, please check the Croatian Ministry of Foreign Affairs' website for visa requirements for Croatia. If you do need a visa, please contact the Croatian Embassy in your country for more information. There is a list of Embassies on the Ministry of Foreign Affairs' website. This list will also tell you which Embassy to contact if there is no Croatian Embassy in your home country. It is possible to start the process of applying for a Croatian visa online at crovisa.mvep.hr; however, the application form needs to be printed off and submitted at an Embassy/Consulate or visa centre. Please email Judith for an official invitation letter.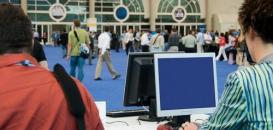 Exhibition Collaborations Secured in March 2021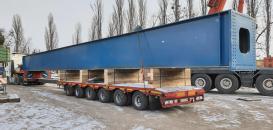 Alphatrans Ukraine Deliver Long Crane Beam to Belgium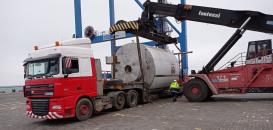 Alphatrans Ukraine Report Delivery of Spray Dryer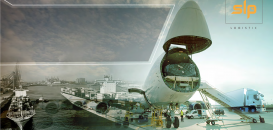 Innovative & Reliable Solutions from SLP Logistic in Lithuania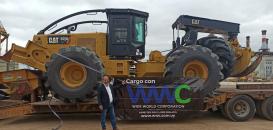 Comprehensive Freight Forwarding Services at Wide World Corporation in Uruguay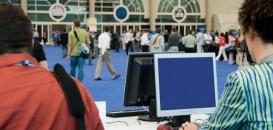 Exhibition Collaborations Secured in February 2021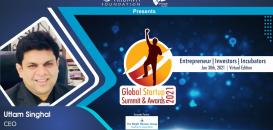 US Transworld Logistics Win 'Best Business Startup' at the Global Startup Summit & Awards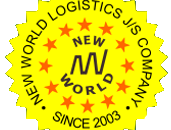 New World Logistics Vietnam Nominated as Local Agent for RO/RO by LGL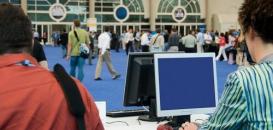 Exhibition Collaborations Secured in January 2021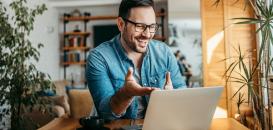 Exciting New Feature To Enhance Remote Working