Annual Assembly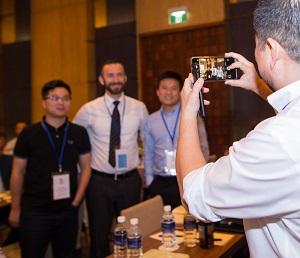 Today's technology makes it easier for our Members to keep in touch and at Cargo Connections we embrace technology, having developed our own sophisticated online systems. However, it is a proven fact that meeting face to face will always be the key to business success.
Cargo Connections is designed to be a catalyst for long standing relations between Members which means repeat business. Trust is elemental to repeat business and our Annual Assembly provides the opportunity for our Members to gather together in one place and get to know each other. Please click here to see our previous events - our next meeting takes place from 18-20 March 2018 in Prague.
It is compulsory that all companies attend our Annual Assembly as the success of membership lies in meeting with fellow Members in person in order to discuss and secure business.
New Members are warmly welcomed and quickly become part of our professional and friendly organisation.
"In my experience a freight network sees a higher success rate and increased internal business after the annual gatherings. Meeting face-to-face and building closer relationships (and friendships) is a valuable tool in forwarding, which cannot be underestimated. Knowing who you are speaking to on the telephone and by email, personally, automatically builds confidence." Rachel Humphrey, President/C.E.O.
O&S Welcomes Super Servant 4 to Valletta for Successful Floating Operation
A Very Competent Logistics Team at ALLSTA Austria
Reliable & Effective Transport Services from ZOOM Cargo
Uni-Home International Logistics Go Beyond Just Pickup & Delivery
Athena Move Shipment to Italy for Power Plant
Annual Award Ceremony 2018
Athena Move Heavy Machinery for the Tile & Ceramic Industry
First Global Logistics with Shipment for the Oil & Gas Industry
February 2018 Issue of our Digital Newsletter
Exhibition Collaborations Secured in January 2018