Today's online world makes it easier for our overseas offices to keep in touch and at Cargo Connections we embrace technology having developed our Smartphone Service. However, meeting face to face is, and always will be, the key to business success.
Our delegates gain access to our Meeting Manager program so that 20-minute business meetings can be arranged prior to arrival. During these important sessions, delegates are able to introduce their company and highlight their specialist areas, discuss cross trade and potential collaborations as well as providing information regarding their country's regulations and requirements.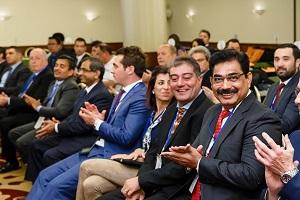 | Date | Name | Action |
| --- | --- | --- |
| 19th March 2018 | 2018 Annual Assembly | view event |
| 12th March 2017 | 2017 Annual Assembly | view event |
| 20th February 2016 | 2016 Annual Assembly | view event |
Local Knowledge & Cost-Effective Logistics at KC Forwarding
Bukhamseen Cargo are New Members in Kuwait
The World is a Nicer Place when you have Friends in Every Country!
August 2018 Issue of our Digital Newsletter
Exhibition Collaborations Secured in July 2018
Ireland Representation with Wells Cargo Logistics
Al Nahrain Completes Long-Term Power Cable Deliveries
First Global Logistics Ship Crane Parts to Belgium
Operational Efficiency at Wide Wing Shipping & Forwarding
Al Nahrain Complete Important Project in Jordan