Frequently Asked Questions
Below you will find answers to common questions but if yours doesn't appear, please email Sam Wilcox.
HOW LONG HAS THE NETWORK BEEN RUNNING?
Cargo Connections was established in August 2014. However, our Head Office team has been involved in the development and management of international forwarder networks since 1998. Read more.
WHERE IS YOUR HEAD OFFICE BASED?
Cargo Connections is a Limited company (Reg # 9127025) based in the UK. The company is VAT registered (198 6877 20) and has the following certifications: ISO 9001 Reg No 205364 and ISO 14001 Reg No 205366.
HOW MANY MEMBERS DO YOU ALLOW IN EACH COUNTRY?
Cargo Connections offers Restricted Representation, which means we will not recruit more than 3 Members in each country with the exception of Australia (5), Brazil (5), Canada (5), China (10), India (10), Turkiye (5), UAE (5) and USA (10). Please click here to see if we have a vacancy in your country.
CAN I SEE A CURRENT LIST OF MEMBERS?
Yes, please click here for a full up-to-date list of our Members.
HOW MUCH BUSINESS WILL I RECEIVE?
It is difficult for us to determine how much business joining Cargo Connections would bring to your company. Also, we prefer not to ask our Members this question as we want to avoid recruiting companies that are solely looking for increased incoming business. We want new Members to become active participants in our network and to promote their company and services in order to increase inter-trade.
WILL I HAVE TO TERMINATE CURRENT RELATIONS WITH AGENTS?
Our Members are not required to annul established agency relationships. We simply ask that all new business is first offered to fellow Cargo Connections Members for quoting, it is then up to them to provide excellent rates and services to win the business.
HOW DO YOU SELECT YOUR MEMBERS?
Members are selected due to their excellent reputations within the industry, their accreditation by international authorities and have passed a strict entry procedure. Recommendations from existing Members are preferred due to the valuable prior trading experience. However, we also search for suitable companies in vacant locations. Our Recruitment Team bring a huge amount of experience in how to select the right companies who will become active and valuable Members of our organisation.
CAN I LIST MORE THAN ONE OFFICE IN A COUNTRY?
Yes, the profile pages in our Members Area enable companies to list as many branch offices and staff within same country as they wish at no extra charge.
DO YOU PROVIDE MEETINGS?
Yes! Both face-to-face and virtual events. Good communication has been extremely important since the COVID outbreak with many people now working remotely. This is why CC have invested in a bespoke Meeting Hub where our Members can connect virtually using the platforms that have now become an essential part of daily life including Zoom, Google Meet, Skype, and WhatsApp. Please feel free to watch a short video on our system:
---
---
HOW DO YOU ENSURE A HIGH STANDARD OF MEMBERS?
We continually monitor the quality of service of our Members to ensure that we have recruited the right companies, who perform in a conscientious, diligent and professional manner. Our Quality Control Survey asks for our Members' opinion on the level of service that their fellow overseas partners are providing. Poor performance will not be tolerated within the network. We expect all Members to give fellow Members the opportunity to quote on new business and to work 'within the spirit of Cargo Connections':
Respond to emails within 24 hours
Pay invoices on time
Communicate if things go wrong
Attend our Annual Assembly
DO YOU HAVE A SMARTPHONE SITE?
Yes, we acknowledge the growth in mobile devices but connection speeds can sometimes be slow so navigating through websites to get to the required page can be frustrating! We want Cargo Connections Members to have a great experience with our website, whether on a large PC screen or on their mobile device. Therefore, we provide a password protected Smartphone Service (m.cargoconnections.net), which enables the contact details of fellow partners to be found quickly on mobile devices.
DO YOU PASS ON QUOTE REQUESTS?
Due to our continued efforts with search engine optimisation and advertising, we aim to drive new business to our Members. Our website is not only visited by forwarders looking for fellow agents, but also by customers looking for quotes. All leads received from our Quote Request facility are forwarded directly to our Members.
DO YOU OFFER PAYMENT PROTECTION AND/OR INSURANCE??
We are unable to offer Member-to-Member payment protection and/or insurance. At CC we believe in prevention rather than cure and provide a bespoke Invoice Monitoring System has been developed to ensure smooth cash flow between Members and to prevent late payments. Once logged in, each Member can add, view and edit details of outstanding invoices within our network. The system sends a 'Statement of Accounts' to each Member every 2 weeks highlighting due dates. We are proud to say that we have an excellent payment record within CC. Our Members understand that paying on time and operating in a professional manner results in repeat business and excellent relations with their overseas offices.
DO YOU PUBLISH A NEWSLETTER?
Yes, Cargo Connections distribute a quarterly Digital Newsletter to all Members free of charge and no payment is made for any article. Each issue includes editorials on Member's shipments, staff changes, the latest companies to join, reminders of membership tools, official updates, etc.
DO YOU OFFER ANY TRAINING PROGRAMMES FOR YOUR MEMBERS?
Yes. One of the main challenges in our industry is the lack of training and staff development, especially with new and young staff members. We provide our Members with a bespoke eLearning Platform, incorporating a comprehensive 6 module online training program. Each registered user receives a personal log-in so that they can train at their own pace. When the training is completed the user will understand the practical, operational and engineering aspects of the specific topic and will be able to ask pertinent questions at the relevant time and understand the industry terminology.
DO YOU PROVIDE SALES AND MARKETING MATERIAL?
Cargo Connections has created many convenient sales tools. Together with our Marketing Websites which are customised to each of our Members and based on a company specific URL, we also provide a Marketing Brochure, which is edited with each Member's company details and emailed in PDF format ready for printing. We also provide customised World Maps, designed for Members to take to sales meetings to show their customers where their fellow partners are located.
DO YOU OFFER MARKETING & NEWS SERVICES?
Yes, as our network is predominantly about acquiring, building and maintaining business relationships, we offer our Members a news service. We prepare an online article which is then published in our Latest News section. This service provides Members with the opportunity to promote their company and enables everyone to keep up-to-date with news from their overseas partners. Each article appears automatically on both our website and Smartphone Service and are also published on LinkedIn in order to reach a wider global audience. News articles related to each company are also displayed on their individual company page in our Members Area and on their dedicated brochure website.
CAN I PROMOTE OUR OFFICES IN OTHER COUNTRIES?
Rule #3 of our Membership Rules states "Members may not promote offices in countries where they do not have official representation". This rule is strictly enforced so that Member's representations are protected and to avoid any hostility within our friendly group.
DO YOU HAVE ANY MEMBERSHIP RULES?
Abidance of our Membership Rules is essential for the professional and efficient operation of Cargo Connections and its Members. Any official complaints are reviewed by Cargo Connections Management in accordance with our ISO 9001 and ISO 14001 approved procedures and all final decisions are reached fairly and consistently, without bias or prejudice, in representing the interests of Cargo Connections and its Members.
WHAT IS THE COST OF MEMBERSHIP?
Our Members simply pay an Annual Fee dependent on location with a one-off Joining Fee on approval of membership. However, the first 150 Members will be able to take advantage of our current campaign, which will secure them 2 years' membership for the cost of 1, providing adequate time to really see a return on the investment.
CAN I HAVE A FREE TRIAL?
We are a professionally run ISO certified organisation and unable to offer free or trial memberships.
HOW CAN I JOIN?
Please read our Membership Rules and complete all the questions on our online Application Form.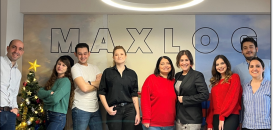 Innovative Solutions from Maxlog Taşımacılık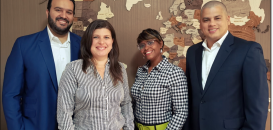 Comprehensive Logistics Providers at Grupo TPG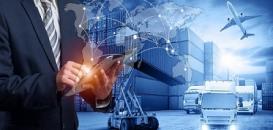 CC Exhibition Collaborations During December 2022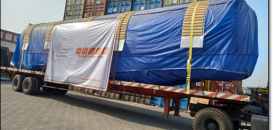 ISSGF India Execute Breakbulk Movement to Kaohsiung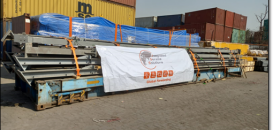 ISSGF India Coordinate Project Shipment to Mersin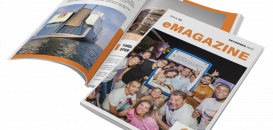 December 2022 Issue of our eMagazine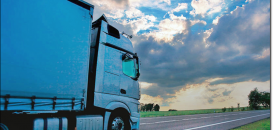 One-Stop-Shop Solutions with VT Logistics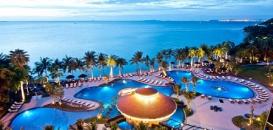 Cargo Connections to Host 7th Annual Assembly in Thailand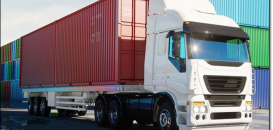 Value-Added Service from Kuhais Logistics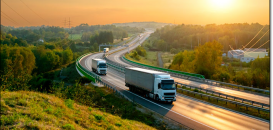 Cooperative Logistics Solutions with CTO Global Logistics