Annual Award Ceremony 2018
8th February 2018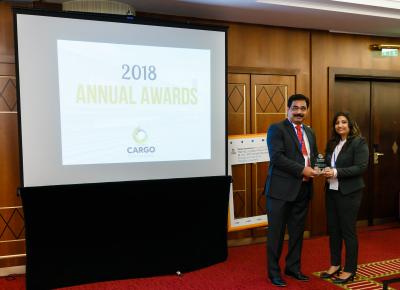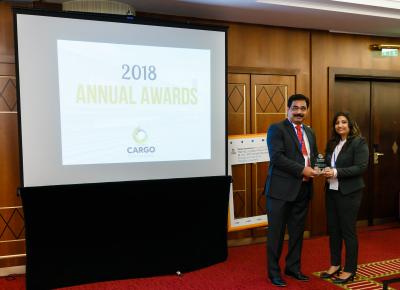 We are delighted by the amount of shipments that are being nominated within Cargo Connections.
Considering we only have 2 Annual Assembly's under our belt, we are doing great!
As inter-trade increases, it is important that we monitor the quality of our Members to ensure that we have recruited the right companies, who perform in a conscientious, diligent and professional manner. As you know, our Annual Award Ceremony recognises our exceptional members. Each year, winners are calculated from the ratings provided by you in our Quality Control Survey.
It gives us great pleasure to announce the winners of this year's awards:
International Member of the Year: Alba Wheels Up Inc.
Regional Award: Middle East & Africa: Aura Freight Time Shipping LLC
Regional Award - The Americas: Tri-Alliance Freight Services Inc
Regional Award - Asia & Pacific: Athena Global Logistics Pvt. Limited (photographed above)
Regional Award - Europe: Milestone Logistics
Winners will be presented with their awards during the Opening Session of our 2018 Annual Assembly in Prague.
We also wanted to highlight some of the comments regarding members that you have been particularly impressed with:
Kronoz (Mexico) - for their impressive performance and knowledge of the industry.
JS Freight (Singapore) - Good friends & always willing to go the extra mile to support!
Tri-Alliance (Canada) - Very responsive and professional team.
Ningbo Star Alliance (China) & Athena (India) - are great to work with. Great communication and service level. I rely on them on a daily basis to coordinate my shipments and they go above and beyond. Trust and communication is so important in this business and I am always impressed with them.
Many, but in particular Alba Wheels (USA), Milestones Logistics (Spain) - for their professional but extremely caring and attitude, excellent partners!
Milestone Logistics (Spain) - Santiago and his team has taken this partnership seriously and taken strong steps in building a good relationship.
Aura Freight (UAE) - Jeya Suresh has been a regular with both his visits and his business. We have a 2-way business being developed.
First Global (Egypt) - it was a one-way business from us these past few years but this year over the last couple of months they have been kind to reciprocate and is an excellent partnership to build.
Connaught (UK), Ward Global (UK), Airschott/Seaschott (USA) and Alba Wheels (USA) - all are very good to deal with, professional and efficient.
Alba Wheels (USA) - has been doing the good job. We would be a long-term partner.
Base (Italy) - is always a potential partner with good rates, based on Base's quotation we can compete rate with other agents to secure shipment, do hope that we will handle more shipment between too parties in near future.
Ward Global (UK) - is very professional and meet our customer's satisfaction! Will work together to succeed more business in future.
Every Member we've dealt with has been great.
Milestone Logistics (Spain) - they are good partners to work with! Always try to work and develop mutual business.
Aura Freight (UAE) - active business partners who is working with us regularly.
Crown Logistics (Vietnam) - they are good partners to work with. extending regular support to us.
Ex-Works Cargo Services (Philippines) - they have been very supportive in giving business and exchanging sales leads to try more possibility to work together.
Ward Global (UK) - Mr Martin Ward - very fast in response, and very good in putting the facts before offer of the quote.
Athena (India) - interesting, goes extra mile - in finding ways to solve the issues.
We are really pleased with these results, especially as our network is still young. Together we hold great potential and we truly believe that Cargo Connections will fast become one of the world's leading freight networks.
Remember - if you want to see more profit from your Cargo Connections membership, book your place at Prague!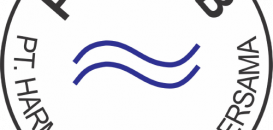 'Strategic Solutions' with H2B in Indonesia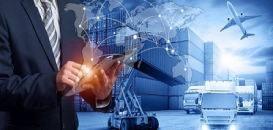 CC Exhibition Collaborations During May 2022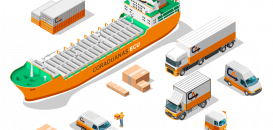 Efficiency, Effectiveness & Innovation from Coraduanas Ecuador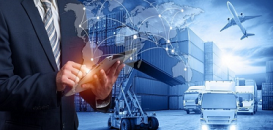 CC Exhibition Collaborations During April 2022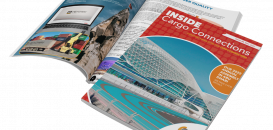 May 2022 Edition of our Digital Newsletter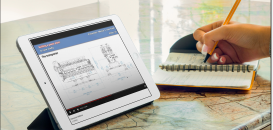 Cargo Connections Holds Exclusive Webinar For Their Members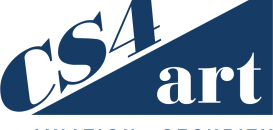 CS4 Logistics Wins Tender for Germany's Bundesbank Art Move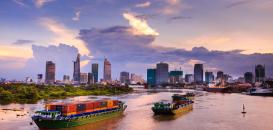 'Creating Solutions' at Eclipse Logistics in Vietnam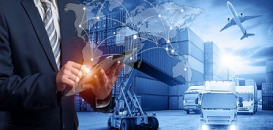 CC Exhibition Collaborations During March 2022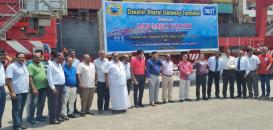 Amirtha Shipping Attend Function for MSC Vidhi in Tuticorin