Worldline are 'Making Logistics Simple' in India
10th April 2019


We are pleased to introduce Worldline Logistics Pvt Ltd as new members in India. Located in Mumbai, their main services include, airfreight, seafreight, roadfreight, warehousing, customs brokerage, project management and couriering.
Leslie Swamy (Director) says; "Worldline Logistics begun its journey set up by experienced professionals teaming together. Its promptness in service soon gained market respectability and we evolved with a clear vision to provide a comprehensive range of quality integrated logistics service with a global reach. Our highly skilled and motivated team focus on 'service excellence' which is key to our success."
"We are Team Worldline and we are making logistics simple!"
Photographed in the gallery below is a recent shipment handled by Worldline Logistics with precise communication and pro-activeness. The commodity of mining equipment was transported by road, rail and water during the project and was loaded at Mundra Port in India destined for Durban, South Africa.
Leslie explains; "This interesting case consisted of 18teus and pro-activeness, swift communication with the shipper and the quick arrangement of equipment with the carrier resulted in the timely and smooth handling of the entire shipment, fully satisfying our partners requirements. The efficient handling gained the confidence of our partner who were very happy with the way the project was executed and we are now handling their further business in India. Our focus on service excellence defines our ultimate goal of 'making logistics simple' which remains our slogan."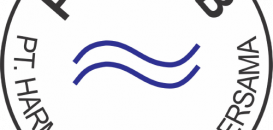 'Strategic Solutions' with H2B in Indonesia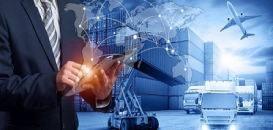 CC Exhibition Collaborations During May 2022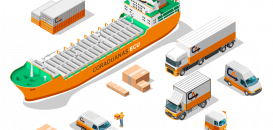 Efficiency, Effectiveness & Innovation from Coraduanas Ecuador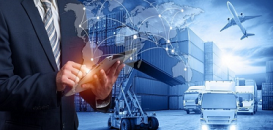 CC Exhibition Collaborations During April 2022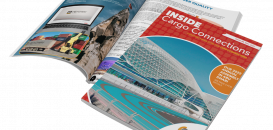 May 2022 Edition of our Digital Newsletter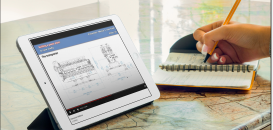 Cargo Connections Holds Exclusive Webinar For Their Members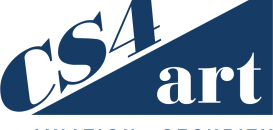 CS4 Logistics Wins Tender for Germany's Bundesbank Art Move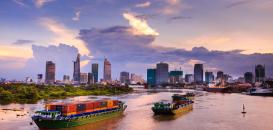 'Creating Solutions' at Eclipse Logistics in Vietnam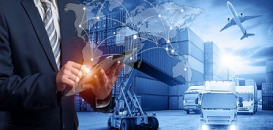 CC Exhibition Collaborations During March 2022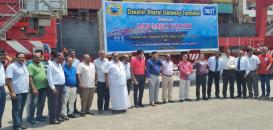 Amirtha Shipping Attend Function for MSC Vidhi in Tuticorin