US Transworld Logistics Awarded as a Trusted Brand by the Government of India
9th July 2021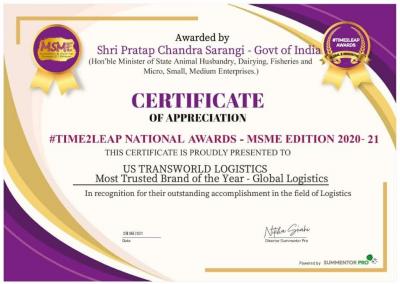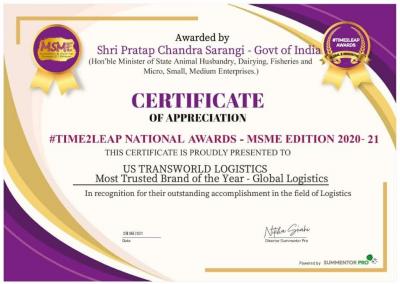 US Transworld Logistics (USTL) are pleased to report they were awarded 'Most Trusted Brand of the Year in Global Logistics' by the Government of India in the #Time2Leap National Awards (MSME Edition) 2020-21.
CEO, Uttam Singhal comments; "This is a prestigious moment in the professional journey of USTL and we would like to express our deep gratitude for your generous support and trust. Thank you for considering USTL as your global logistics business partner."
Big congratulations to Uttam and all at USTL from the Cargo Connections Head Office!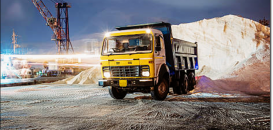 Progress & Success with Round The Clock Logistics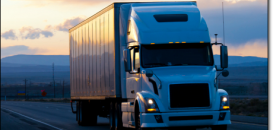 Efficient and Reliable Service with EKO Logistics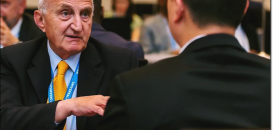 An Interview with Wilson from Double Star Logistics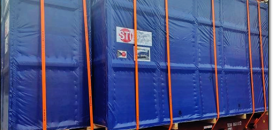 ISSGF India Cooperate on Import to Nhava Sheva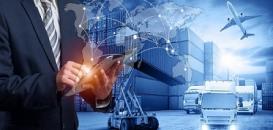 CC Exhibition Collaborations During January 2023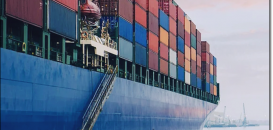 Double Star Logistics Offer Complete Integrated Solutions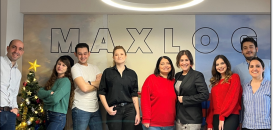 Innovative Solutions from Maxlog Taşımacılık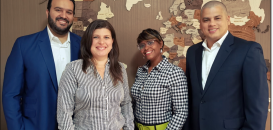 Comprehensive Logistics Providers at Grupo TPG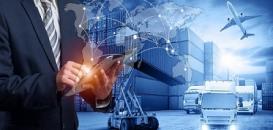 CC Exhibition Collaborations During December 2022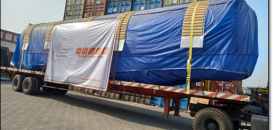 ISSGF India Execute Breakbulk Movement to Kaohsiung