Synergy are Proud to Share their Corporate Social Responsibility News
21st November 2019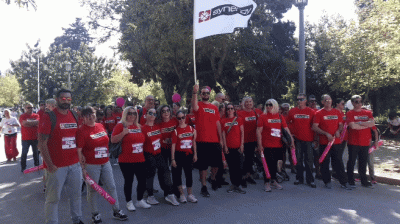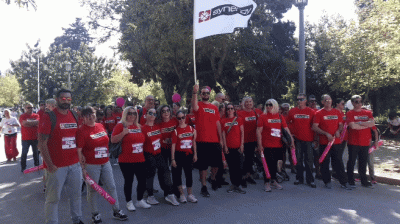 Synergy in Greece are a company which consistently follow traditional values and they are pleased to share some of their recent corporate social responsibility news!
For the third year, Synergy supported the 'Race for the Cure' event which is hosted on a yearly basis in order to provide support for victims of breast cancer. A great number of Synergy staff participated in the different events (a 5 & 10km race and a 2km walk - pictured right).
As a token of our appreciation for the difficult and dangerous task that firefighters are confronted with, especially during the summer period, Synergy is proud to have supported the Elefsina Fire Department with new tires for its vehicles.
The staff of Synergy collected many books and donated them to the Kythera-Karavas village local library. We are pleased to give the power of knowledge and contribute to the local society.
The Synergy basketball team participated in a tournament held among several companies of various sectors in Greece.
We are proud to have issued our Corporate Social Responsibility Report for the 2nd year (in Greek).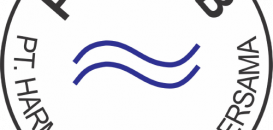 'Strategic Solutions' with H2B in Indonesia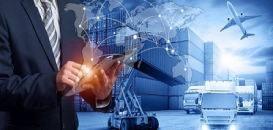 CC Exhibition Collaborations During May 2022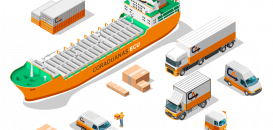 Efficiency, Effectiveness & Innovation from Coraduanas Ecuador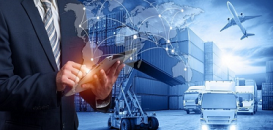 CC Exhibition Collaborations During April 2022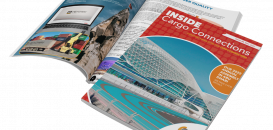 May 2022 Edition of our Digital Newsletter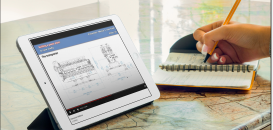 Cargo Connections Holds Exclusive Webinar For Their Members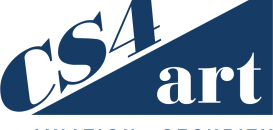 CS4 Logistics Wins Tender for Germany's Bundesbank Art Move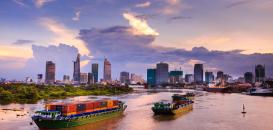 'Creating Solutions' at Eclipse Logistics in Vietnam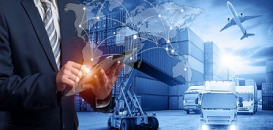 CC Exhibition Collaborations During March 2022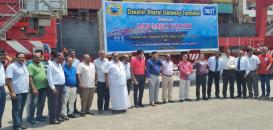 Amirtha Shipping Attend Function for MSC Vidhi in Tuticorin