Professional & Flexible Freight Forwarding at North Coast Logistic in Qatar
10th September 2020


We are pleased to introduce membership in Qatar with North Coast Logistic. General Manager, Lalith de Silva says they are joining Cargo Connections "... to provide members with the best local and international freight forwarding, shipping and logistics services in Qatar". They were recommended by current Cargo Connections members and their main services include freight forwarding, shipping, land transportation, customs clearance and packing.
Lalith continues; "North Coast Logistic Qatar specialises in freight forwarding, transportation and distribution services by offering a personalised service. Situated in the heart of Doha, we dedicate our resources to the continuing development of systems and procedures with the capacity and flexibility to meet each client's and partner's specific logistics requirements.

Our quality freight forwarding services are executed with high performance standards and flexibility, offering guaranteed, time-definite, cost-saving options with reliable daily updates when handling urgent shipments.

Customer service is our first priority, led by our competitive rates and operational excellency. Being a professional freight forwarder is not enough at North Coast Logistic Qatar and constant attention to detail is just part of the routine at our offices. Our goal is to be a truly global total logistics provider, offering quality services on a scale that put us at the top of the industry."
A recent job successfully handled by the company is pictured in the gallery below. The cargo consisted of an overhead crane with dimensions of 19.0 x 3.5 x 1.5m per unit and was shipped by RORO from Hamad Port in Qatar to Sohar Port, Oman. The scope of work handled by North Coast Logistic included collating complete details of the shipment, planning the schedule, arranging the documentation and vessel, arranging police escorts for the transfer to the port, transportation of oversized cargo to the port and the cargo loading.
Clari (Operation Executive) explains; "The big challenge was moving the cargo from the warehouse to the port, due to the over-dimensional cargo length. Also, a trailer broke down on route while transferring one of the units to the port but we took swift action and the cargo was loaded on the vessel on time. We took extra precautions to ensure the cargo was on schedule and our client was very satisfied with our service."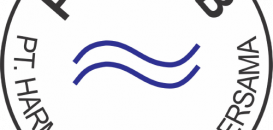 'Strategic Solutions' with H2B in Indonesia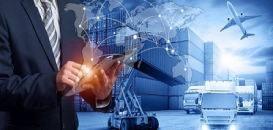 CC Exhibition Collaborations During May 2022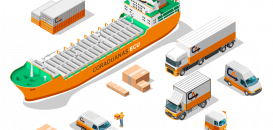 Efficiency, Effectiveness & Innovation from Coraduanas Ecuador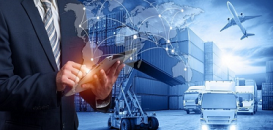 CC Exhibition Collaborations During April 2022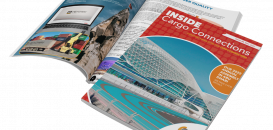 May 2022 Edition of our Digital Newsletter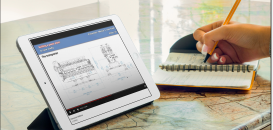 Cargo Connections Holds Exclusive Webinar For Their Members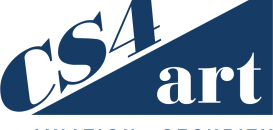 CS4 Logistics Wins Tender for Germany's Bundesbank Art Move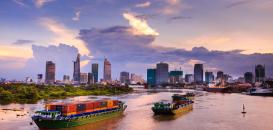 'Creating Solutions' at Eclipse Logistics in Vietnam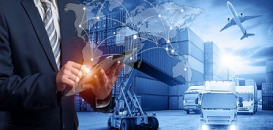 CC Exhibition Collaborations During March 2022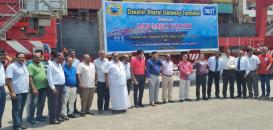 Amirtha Shipping Attend Function for MSC Vidhi in Tuticorin