John Good Logistics Show their Global Project Skills
21st August 2020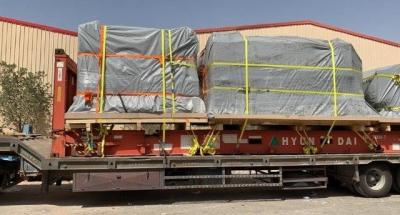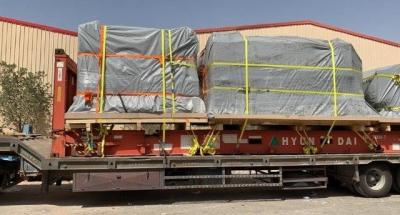 John Good Logistics get involved in all manner of shipments and their project division's latest cross-trade shipment covered the movement of printing machinery.
The printing machine needed moving from Saudi Arabia to Qingdao in China and John Good Logistics handled it all, from preparation of all the L/C documentation to arranging the 15 x 40'HC's, 2 x 40'FR and 2 x 20'FR. The loaded and lashed cargo was shipped and delivered with the letter of credit passing first time leaving the customer extremely happy with the service.
David Hartley at John Good Logistics comments; "When a shipper is looking to move cargo worth €2 million, they need somebody they can rely on. Especially when the goods are covered by a letter of credit and he is based in the UK but the shipment isn't.
It wasn't our largest load of the year or even the load with the highest value, but there are plenty of challenges an unwary shipper can fall foul of when working with Saudi Arabian and then Chinese customs. What started out as a fairly straightforward cross trade shipment quickly turned more complex once it was found that part of the machine was out-of-gauge. So flat-rack equipment had to be sourced at short notice, meetings with local transport regulations took place and the cargo was surveyed as the loading was undertaken with everything falling perfectly into place with the assistance of our overseas agent."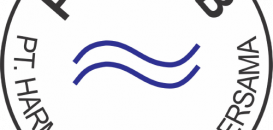 'Strategic Solutions' with H2B in Indonesia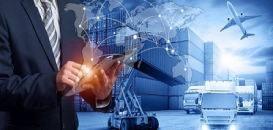 CC Exhibition Collaborations During May 2022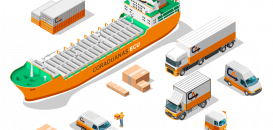 Efficiency, Effectiveness & Innovation from Coraduanas Ecuador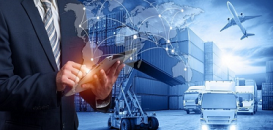 CC Exhibition Collaborations During April 2022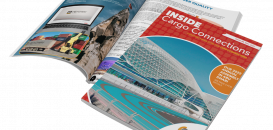 May 2022 Edition of our Digital Newsletter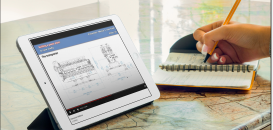 Cargo Connections Holds Exclusive Webinar For Their Members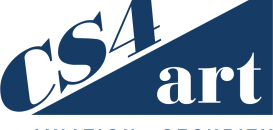 CS4 Logistics Wins Tender for Germany's Bundesbank Art Move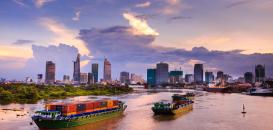 'Creating Solutions' at Eclipse Logistics in Vietnam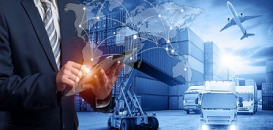 CC Exhibition Collaborations During March 2022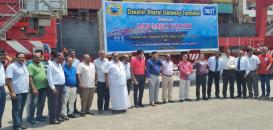 Amirtha Shipping Attend Function for MSC Vidhi in Tuticorin