Izhar-Ul-Haq Qamar of ICM is Elected PIFFA Chairman
16th October 2019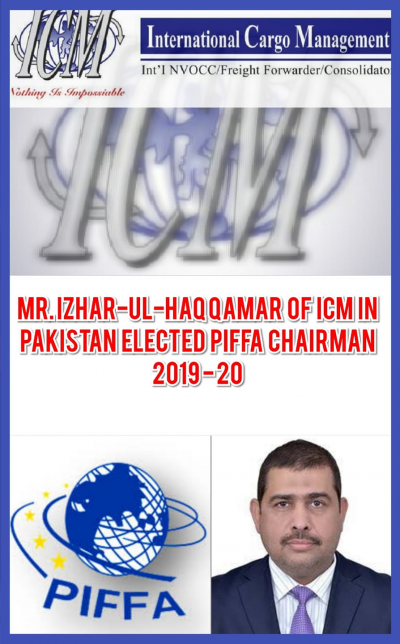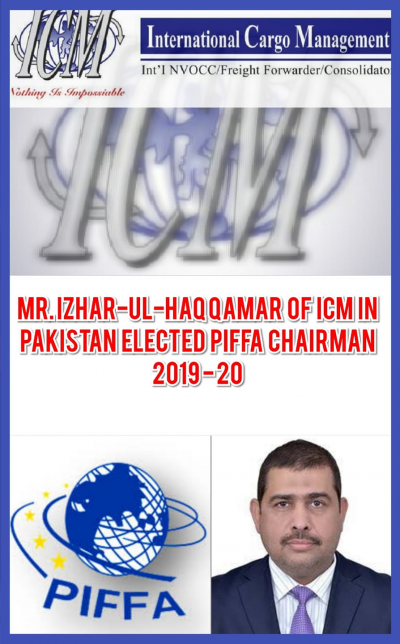 International Cargo Management (ICM) are proud to share the news that their Managing Director, Mr. Izhar-Ul-Haq Qamar, has been elected as the unopposed Chairman for PIFFA (Pakistan International Freight Forwarder Association) for 2019-20. The role involves leading the industry in the further growth in freight forwarding and shipping for Pakistan.
Excerpts from Mr. Izhar-Ul-Haq Qamar's opening statement include; "I take this opportunity to extend my thanks to you all for electing me unopposed for the important post of Chairman and entrusting me to lead the affairs of the Association with the collective wisdom and guidance of the Executive Committee and Members.
To achieve our goals and recognition, members need to demonstrate discipline and professionalism by adopting the best business practices and ensuring bill of ladings for cargo liability and errors and omissions which will safeguard members' interests and that of their clients. It goes without saying that compliance of the PIFFA Code of Conduct will show our resolve and commitment to be responsible freight forwarders.
As you are aware, the PIFFA Training Institute based in Karachi and Lahore hold regular classes of the Diploma in International Freight Forwarding. The recently FIATA accredited Higher Diploma in Supply Chain Management has also been launched and day-long short courses on industry related topics will continue to remain a regular feature during my tenure.
Let me assure that with your support and active participation we will meet all challenges and work for the progress and prosperity of the freight forwarding industry. The Executive Committee and Standing Committees will always remain open to your suggestions and feedback."
Congratulations on the appointment to Mr. Izhar-Ul-Haq Qamar from the Cargo Connections Head Office - we are sure that you will excel in the role!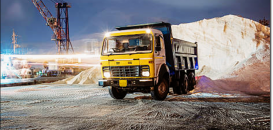 Progress & Success with Round The Clock Logistics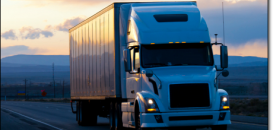 Efficient and Reliable Service with EKO Logistics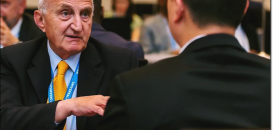 An Interview with Wilson from Double Star Logistics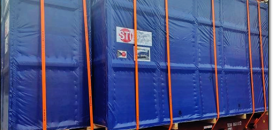 ISSGF India Cooperate on Import to Nhava Sheva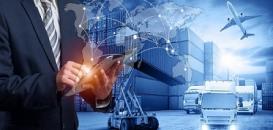 CC Exhibition Collaborations During January 2023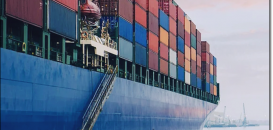 Double Star Logistics Offer Complete Integrated Solutions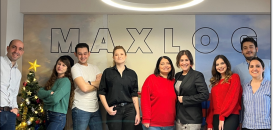 Innovative Solutions from Maxlog Taşımacılık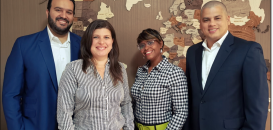 Comprehensive Logistics Providers at Grupo TPG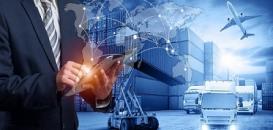 CC Exhibition Collaborations During December 2022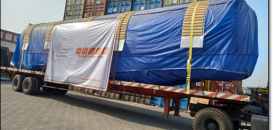 ISSGF India Execute Breakbulk Movement to Kaohsiung