CC Holds First Virtual 1-2-1 Meeting Week
18th August 2020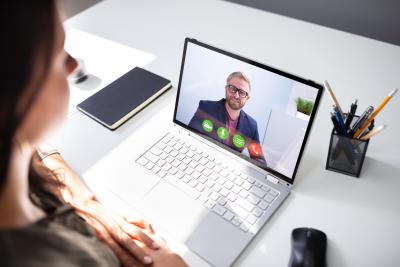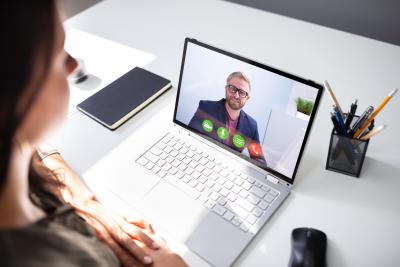 The COVID-19 pandemic has seen businesses implement flexible working practices including remote operations at a record rate in order to protect the workforce and provide business continuity.
Although everyone is anxious for the pandemic to be over, there is much uncertainty and new guidelines and protocols will continue for some time to come. This leaves companies adjusting to a new way of life.
Cargo Connections recently held their first Virtual 1-2-1 Meeting Week (provided free of charge) where Members were able to book 30-minute meetings with each other using their specially developed in-house Booking System.
A key feature of the system is being able to make notes against each meeting as well as one-to-one messaging so that Members could engage with each other before, during and after the Virtual 1-2-1 Meeting Week.
Cargo Connections President, Rachel Crawford said "We are aware that communication and connections are vital and want to ensure that Cargo Connections continues to evolve and provide its Members with a strong networking platform. Indeed, belonging to organisations like Cargo Connections could be essential to the survival of many independent forwarders over the coming years. We are delighted that our first virtual event went so well as video meetings are an excellent way to connect in the absence of our annual gatherings." Feedback from participants include:
"For us it was a great experience, this is our first year in the network, we were not sure if we could have the budget to get on the face to face meeting. So, it was perfect for us as our first experience within the network." Corporacion Leidy Mar, Venezuela

"At this present C19 condition, you have really explored the best way for a virtual 1-2-1 meeting. In general, one cannot find more than this at this time of C19 Pandemic. Hats off to CC organizers." V-Care Logistics Services, India

"Seeing people face to face again was very good. Open discussions and very positive." Inco Express B.V., Netherlands

"Having video - it helps makes the experience as close to a 'face to face' meeting as possible." Sadleirs Global Logistics, Australia

"We could exchange lots of information which usually may not happen in emails or company introductions." Worldline Logistics, India

"When talking with someone for the first time it was useful to get a brief on their business. It was great to see people face to face. Also, it meant instead of putting off calls we actually planned to 'meet' which was good." Wells Cargo, Ireland

"It has been great to share feelings with the members, basically we talked much more about life than business, and that's great because it means we are already at a second stage of the relationship indeed." Milestone Logistics, Spain

"It's nice to talk via video, feeling easier to know each other. And I got to know marketing and pandemic situation of other countries, which is useful." Shenzhen Uni-Home, China

"This virtual meet provided a forum for open discussion and helped build rapport." Aura Freight Time Shipping, UAE
Cargo Connections also provides online training and eZines which consist of helpful information and pointers on various topics. Recent issues include Holding Virtual 121 Meetings, Managing Flexible Work Arrangements and Working from Home.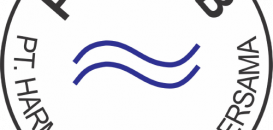 'Strategic Solutions' with H2B in Indonesia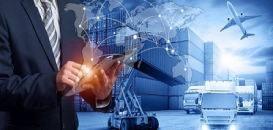 CC Exhibition Collaborations During May 2022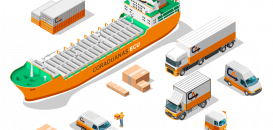 Efficiency, Effectiveness & Innovation from Coraduanas Ecuador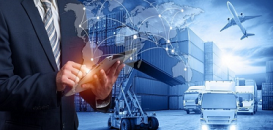 CC Exhibition Collaborations During April 2022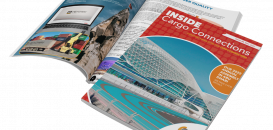 May 2022 Edition of our Digital Newsletter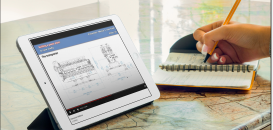 Cargo Connections Holds Exclusive Webinar For Their Members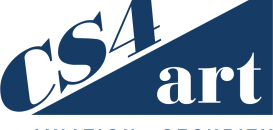 CS4 Logistics Wins Tender for Germany's Bundesbank Art Move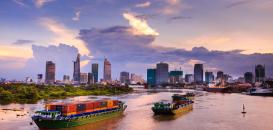 'Creating Solutions' at Eclipse Logistics in Vietnam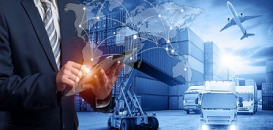 CC Exhibition Collaborations During March 2022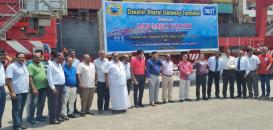 Amirtha Shipping Attend Function for MSC Vidhi in Tuticorin