Annual Award Ceremony 2019
28th February 2019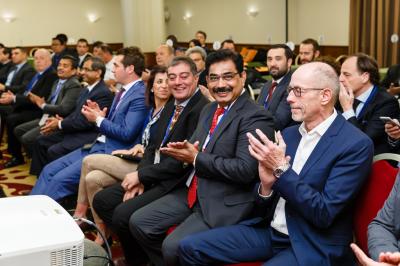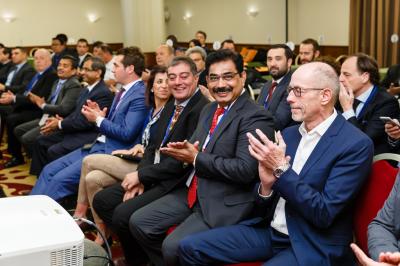 We have now finished analysing the recent Quality Control Survey results and it gives us pleasure to announce the winners of this year's Annual Awards!
So that the awards are not unfair to smaller markets, results are calculated using a ratio of how highly the company scored against the number of Members they work with.
2019 International Member of the Year: Athena Global Logistics Pvt. Limited (India)
2019 Regional Award: The Americas: Kronoz Internacional (Mexico)
2019 Regional Award: Asia & Pacific: Ningbo Star Alliance International Logistics Co Ltd (China)
2019 Regional Award: Europe: New CargoJet s.r.l. (Italy)
2019 Regional Award: Middle East & Africa: Fox Mallard Freight Pty Ltd (South Africa)
Winners will be presented with their awards during our Gala Dinner on Sunday 17 March in Dubai.
We also wanted to highlight some of the comments from the survey regarding companies that you have been particularly impressed with:
I am very impressed with New World (South Korea) and Ward Global (UK) - all marked as excellent.
Athena (India) - really fast answering.
ALLSTA (Germany) - excellent work.
I'm always impressed with Base Spa (Italy) and Athena (India) on their great communication and professionalism.
Spark Global (Australia) has been great to work with and they've helped assist a lot of new Australia business we have.
Crown Logistics (Vietnam) is great to work with as well. Great communication, diligent and hard workers.
Alba Wheels (USA) - nice communication + perfect and regular cooperation.
Milestones Logistics (Spain) - we share just a few shipments (mainly cross trades), but they are extremely reactive and professional people. Mr Santiago Fernandez is now a close and well reputed friend.
Transmed (Lebanon) - extremely nice, respectful and professional people, love working with them, smooth and nice cooperation.
ALBA Wheels (USA) - a great company with very efficient operations. They help us a lot for DDP shipment in USA. It's a good company.
Air/Sea Schott (USA) - Robert Schott has been very supportive, and his assistance helped us to develop the USA market.
Base Spa (Italy) - Linda has been very supportive and one partner who does two-way business since inception.
Redox Global (Nigeria) - African partner who we have comfortably started working without fear of service lapse.
Aura Freight (UAE) - Jey is family to our team and we have a very transparent working.
Wells Cargo (Ireland) - great service and willing revert even after office hours and weekends.
Tri-Alliance Freight (Canada) - always willing to quote and assist whether booking received or not.
Actitrans (France) - good services and good communications.
BASE SPA (Italy) - their performance, attitude and service oriented to the customer are super plus. Linda Pitto is a R&R star in the forwarding business.
Kronoz (Mexico) - top service and an example for us.
Spark (Australia) - very proactive.
Alba Wheels (USA) is a great company. we have daily operation and communication with P.I.C Mr Charles Kim. Their team is very nice, & professional.
Athena Log (India) - professional manner / no issues with payment / fast at responding.
New World (South Korea) - pleasure to deal with and fast at getting back.
A remarkable efficiency by Spark Logistics (Australia) - to be truly commendable, be it best quote, fast response, and far excellent time frame in providing pre-alerts.
TIS Logistics (Netherland) - undisputedly a best service provider, experienced within 24 hours - right from quote, to shipment dispatch by TIS - truly undisputable.
Customs Services (Zimbabwe) - outstanding credit to Mr. Stephen & his team going extra mile in providing services - late in Saturday evenings & Sundays! Absolutely commendable on service care.
Inco Express (Netherlands) - they offered us good biz and payment is also prompt.
Global Cargo (India) is good and fast.
Nautica (New Zealand) and Base (Italy) - they are very professional and ensure immediate response to queries.
Tri Alliance (Canada) - we are using them for importations from Canada, very efficient and precise.
Actitrans (France) - helped us with some haulier researches and is always very helpful.
Nautica (New Zealand) - very good and growing cooperation, same as Prestige (Sri Lanka).
We are so proud of the Cargo Connections network! Especially as our network is relatively young - together we hold great potential and we truly believe we will fast become one of the world's leading freight networks.
Remember - if you want to see more profit from your Cargo Connections membership, book your place at our gathering in Dubai before Friday!
http://www.athena-logistics.com
http://www.nbstar-alliance.com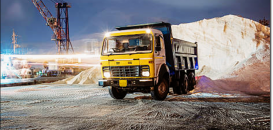 Progress & Success with Round The Clock Logistics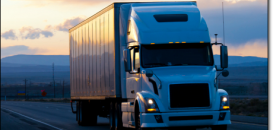 Efficient and Reliable Service with EKO Logistics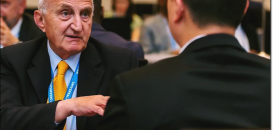 An Interview with Wilson from Double Star Logistics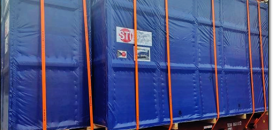 ISSGF India Cooperate on Import to Nhava Sheva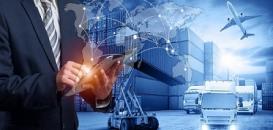 CC Exhibition Collaborations During January 2023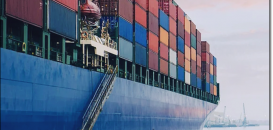 Double Star Logistics Offer Complete Integrated Solutions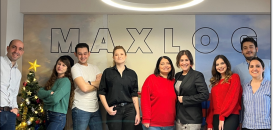 Innovative Solutions from Maxlog Taşımacılık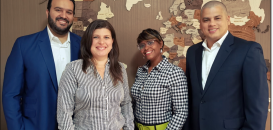 Comprehensive Logistics Providers at Grupo TPG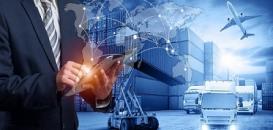 CC Exhibition Collaborations During December 2022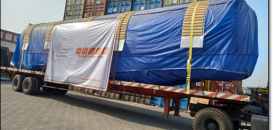 ISSGF India Execute Breakbulk Movement to Kaohsiung