A Complete Know-How of the Indian Market at NVS Shipping Services
22nd March 2018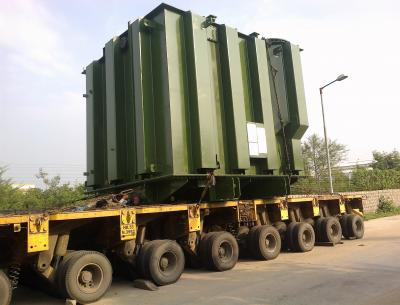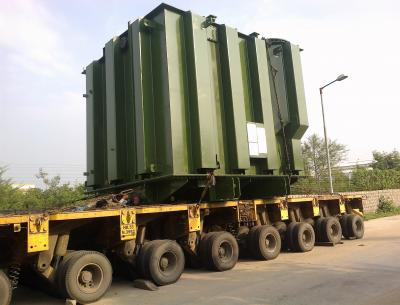 We are pleased to report NVS Shipping Services are new members in India. Their head office is in Chennai with branch offices in Hyderabad and Kakinada. The company specialise in freight forwarding, ODC, customs, trucking, warehousing, vessel agents & operators, ship chartering, FCL & LCL consolidation, air cargo, sea cargo, SCM and project cargo.
Director, Mr. D.V. Rao states; "We are an experienced team of professionals who come with decades of expertise in freight forwarding, shipbroking, chartering, agency as well as legal & related activities. With the requisite offices and infrastructure spread throughout India and covering all the major ports and airports, NVS are known for our professionally provided services across the spectrum, coupled with our attention to detail our excellent local knowledge. With our know-how of the Indian market, plus the required knowledge of all the major ports connecting with Indian ports, our partners and clients can rest assured that the journey travelled with NVS will be fast and smooth!"
The management team at NVS Shipping Services is as follows:
Mr. Santosh Kumar - Managing Director: With bundles of experience in managing fleets all over India, connecting small and big cities, with a valuable concept of in-plant operations.
Mr. D.V. Rao (Dakuri Venkateshwar Rao) – Director: With 30 years of experience in shipping and logistics carrying out vessel operating, ship chartering, project & over dimensional cargo handling, containerisation, FCL, LCL, air freight, road freight, rail freight, trucking, hazardous cargo, world customs documentation, freight forwarding, port marketing, inland container depot operations and reefer container handling. He is IATA Schedule II qualified and had previously worked for a large container carrier.
Mr. Madhu Sudhan - Business Development Manager: 12 years of experience in the field of ship surveys, draft & loading surveys, container surveys, over dimensional cargo, reefer surveys, transportation, fleet management and freight forwarding.
Recent shipments handled by NVS have included agricultural commodities, minerals and breakbulk cargo segments. Some photos of their recent work can be viewed in the gallery below.
"We handle containerised bagged rice shipments loaded at Vizag and Kolkatta destined for Colombo in Sri Lanka & Cotonou in Benin. We are moving about 200-300 TEU's per month of these rice shipments, arranging the transportation, stuffing, fumigation and custom clearance etc., providing a one-stop solution for the rice exporters.
We have been providing services on mineral shipments on an ex-mine basis until the discharge ports arranging loading, transportation, washing and documentation etc.
The transportation, loading, surveying, lashing, arranging suitable heavy lift-capable ships and delivering of breakbulk, steel and other heavy lift cargo. We arrange these shipments at the required pace of our clients with a full scope of work provided."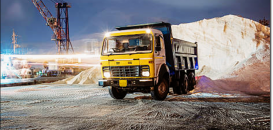 Progress & Success with Round The Clock Logistics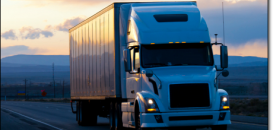 Efficient and Reliable Service with EKO Logistics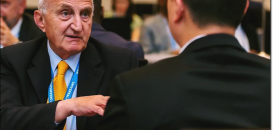 An Interview with Wilson from Double Star Logistics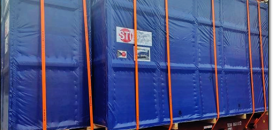 ISSGF India Cooperate on Import to Nhava Sheva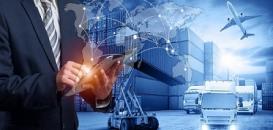 CC Exhibition Collaborations During January 2023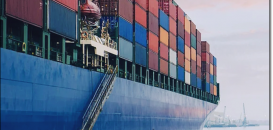 Double Star Logistics Offer Complete Integrated Solutions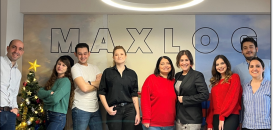 Innovative Solutions from Maxlog Taşımacılık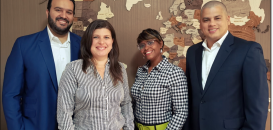 Comprehensive Logistics Providers at Grupo TPG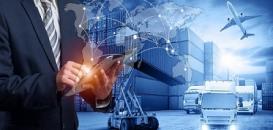 CC Exhibition Collaborations During December 2022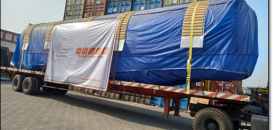 ISSGF India Execute Breakbulk Movement to Kaohsiung