4th Annual Assembly welcomes 85+ CEOs and Managers to Dubai
20th March 2019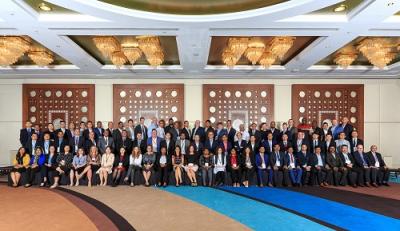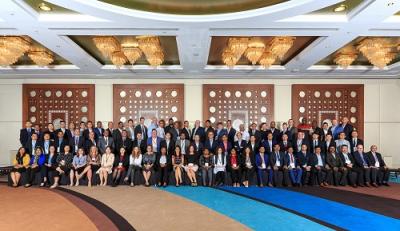 Our 4th Annual Assembly took place from 17-19 March 2019 at the Radisson Blu Hotel in Dubai with over 85 CEO's and Senior Managers in attendance.
"We were delighted with the 70% increase in attendance this year, showing that Cargo Connections is becoming firmly established. CC President, Rachel Humphrey FCILT
See Gala Dinner, Meeting Room and Dinner Cruise photos.
On Sunday evening, guests gathered to meet their fellow delegates and enjoy a Welcome Reception with canapes before settling down for an elegant Gala Banquet. A fantastic party band called "New Rules" helped guests dance off the calories with a string of hits from the 60's right up to today.
The official meeting took place in the Grand Zabeel Ballroom where delegates attended 20-minute business meetings, arranged using the network's online Meeting Manager system prior to arrival. Most conferences use 100s of single-use plastic water bottles over their duration, which can take between 400 and 1,000 years to decompose. From harming marine life to littering beaches and congesting landfills, the disturbing growth of plastics is threatening our world.
To help battle plastic pollution, Cargo Connections provided delegates with BPA free reusable aluminium bottles and the hotel supplied cold filtered water in the conference room.
The conference also welcomed Keith Plummer and Rosin George of WiseTech as Guest Speakers. CC recently formed an exclusive partnership with WiseTech Global, the technology company behind CargoWise One. The partnership opens a range of CargoWise One benefits and discounts for Members as outlined by Keith during his presentation.
On Monday evening, we left the hotel for an exclusive Dhow Dinner Cruise. Upon arrival we received a welcome drink and then enjoyed a two-hour dinner cruise with Arabic majlis seating on a traditional wooden Dhow, an Oud musician and Arabic dancing.
The international conference was a resounding success with many business leads exchanged as well as new partnerships secured. The overriding observation from delegates was regarding the high quality of forwarders who make up the CC organisation.

The comments were pleasing to Network Founder, Rachel Humphrey who said "When we began in 2014, we decided to be very selective and not to open the door to any company that applied. We set ourselves long term goals of creating a world class organisation – and we are now seeing the benefits of that.".
The 5th Annual Assembly will take place from 8-10 March 2020 in Phuket - read more.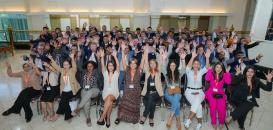 Cargo Connections Holds 2023 Annual Assembly in Thailand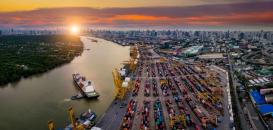 Quality & Professional Services from Express Transport Systems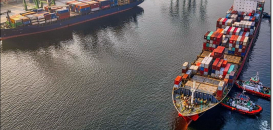 ABS Logistics Deliver on Seamless Shipping Services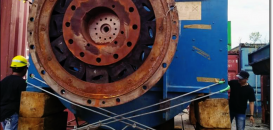 Athena & H2B Collaborate on Ship Engine Transport to Dubai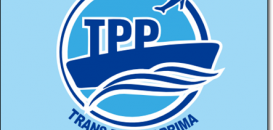 Trans Pasifik Prima Offer Flexible & Responsive Service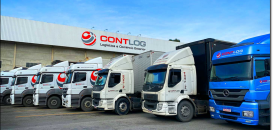 Contlog Bring Responsibility & Dedication to Cargo Connections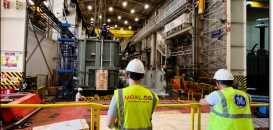 Maxlog Coordinate Shipment of 171 Ton Generator to Derince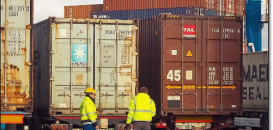 Customer Oriented Service from Korea Total Logistics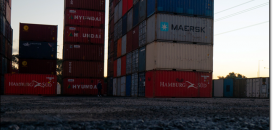 Affinity Bring Excellence & Integrity to Cargo Connections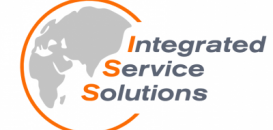 Honesty & Integrity from Integrated Service Solutions in Thailand