V-Care Logistics Complete Project Cargo from India to South America
20th October 2018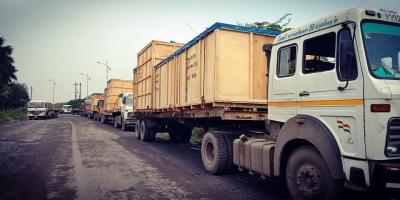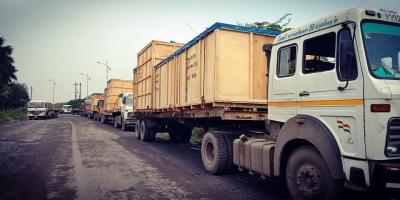 V-Care Logistics share a happy moment with Cargo Connections as they successfully complete a project with ODC featuring uneven, dimensional cargo.
Their efficient team handled this ex-work shipment proficiently from the factory by loading the cargo in a low-bed trailer for road movement, undertook custom broking, lashing & chocking as per specifications and movements up to their South American destination from Nhava Sheva port, India.
"We congratulate our professional operation team."
Our Comprehensive Online Training Program
Reliable Freight Forwarding from Calpac Logistics
Al Nahrain Complete Project for Potassium Plant
Exhibition Collaborations Secured in December 2018
A Wide Range of Personalised Services from Thruex
Comprehensive Freight Forwarding from Worldtrans Logistics Services
First Global Logistics with Drilling Equipment From Egypt to Croatia
Exhibition Collaborations Secured in November 2018
Outside The Box Logistics Thrive on Problem-Solving!
Crown Logistics Handle Heavy Shipment from Shanghai to Long An Province