V-Care Logistics Complete Project Cargo from India to South America
20th October 2018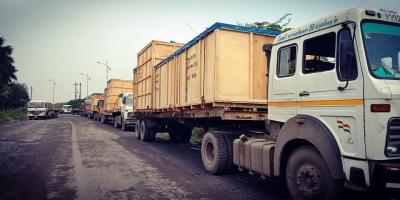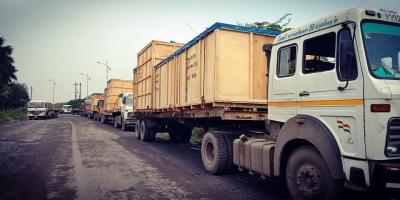 V-Care Logistics share a happy moment with Cargo Connections as they successfully complete a project with ODC featuring uneven, dimensional cargo.
Their efficient team handled this ex-work shipment proficiently from the factory by loading the cargo in a low-bed trailer for road movement, undertook custom broking, lashing & chocking as per specifications and movements up to their South American destination from Nhava Sheva port, India.
"We congratulate our professional operation team."
Westbound with Challenging Airfreight from Vietnam
May 2019 Issue of our Digital Newsletter
Exhibition Collaborations Secured in April 2019
Cargo Overseas Freight are a Forward-Thinking Organisation
A Positive & Driven Attitude at Westbound UK
Worldline are 'Making Logistics Simple' in India
2019 Annual Assembly Souvenir Brochure
Connaught Help Housebuilders in the UK with Overseas Investment
Exhibition Collaborations Secured in March 2019
Lift Freight Services Go the Extra Mile!