Today's online world makes it easier for our overseas offices to keep in touch and at Cargo Connections we embrace technology having developed our Smartphone Service. However, meeting face to face is, and always will be, the key to business success.
Our delegates gain access to our Meeting Manager program so that 20-minute business meetings can be arranged prior to arrival. During these important sessions, delegates are able to introduce their company and highlight their specialist areas, discuss cross trade and potential collaborations as well as providing information regarding their country's regulations and requirements.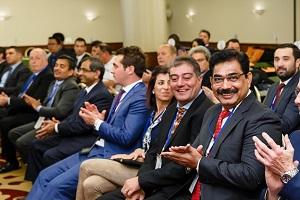 | Date | Name | Action |
| --- | --- | --- |
| 17th March 2019 | 2019 Annual Assembly, Dubai | view event |
| 19th March 2018 | 2018 Annual Assembly, Czech Republic | view event |
| 12th March 2017 | 2017 Annual Assembly, Vietnam | view event |
| 20th February 2016 | 2016 Annual Assembly, Belgium | view event |
Exhibition Collaborations Secured in June 2020
Spark Global Logistics Delivers Mining Equipment
Uni-Home Successfully Handle Helicopter Shipment
New eZine: Managing Flexible Work Arrangements
2 Guest Speakers at our 4th Zoom Meeting Today!
Exhibition Collaborations Secured in May 2020
Cargo Connections Responds to Global Pandemic
Virtual 1-2-1 Booking System
A Warm Welcome to Rapid Kate Services in Kenya!
Our 2021 Annual Assembly to be Held in Croatia