'Upgraded Logistics' from new UK Member Connaught Air Services
3rd March 2017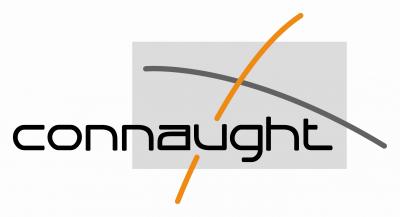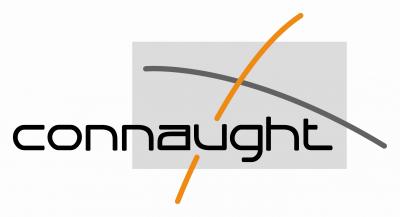 We are pleased to welcome Connaught, a UK international logistics company formed in 1985 and based at Heathrow.
A project they managed last year highlights Connaught's all round freight, supply chain management and IT capabilities. Connaught has enjoyed a long and successful relationship with Williams Lea Limited (also known as Williams Lea Tag), a global marketing and supply chain solutions group, who represent many famous organisations and brands.
Connaught was asked by Williams Lea to participate in a global tender to manage the world-wide distribution of value added packaging (VAP) products for Diageo Plc through 2016. This program was given a designation of F17.
F17 would run from approximately week 20 through to week 44 (many of the products being Christmas and festival period related) although there would need to be considerable set-up work, virtually from the beginning of 2016, and some 'sweeping up' post week 44 to the end of the year. F16 had been managed by the World's largest logistics provider. Connaught won the bid and the contract for F17.
Different components for the several of the Diageo brands (Johnny Walker, Baileys etc.) included in F17 were to be manufactured in different countries:
United Kingdom - Internal divisions and external shipper cartons/fitments
Poland - Internal cartons and fitments
United Kingdom and Poland - Plastic trays
Republic of Ireland - Plastic trays
Turkey - Point of Sale (POS) cartons
Connaught's primary mission being to coordinate the collection, dispatch and delivery of the above components, from the various suppliers, so as to arrive at the global delivery points within the same specified delivery week. The delivery points, mainly third/fourth party logistics providers operating on behalf of Diageo, who provide 'co-packing' facilities where the multiple components delivered by Connaught would be combined with glass material and, naturally, the relevant Diageo brand drink some of which are shown above.
Connaught accepted responsibility for:
The pre-program information technology set-up that would provide full visibility for all parties involved in F17.
The appointment and day to day management of multiple freight service providers/carriers, covering the four supply countries, and encompassing multi modal requirements i.e. air, road, sea and courier/express.
Direct liaison, with six primary product suppliers, across the four supply countries.
Responsibility for the raising and issuance of all consular and Customs documentation required in the delivery countries.
Direct liaison with delivery parties, in 81 countries, as regards to Customs formalities, delivery bookings and the provision of all documents required at destination as designated by the delivery parties.
Post-delivery administration including the provision of full proofs of delivery to substantiate our clients final invoicing processes.
An additional part of Connaught's responsibility is to consolidate orders to the least number of deliveries. Individual deliveries have varied from small unit quantities (courier/express), to several deep sea ocean containers/full load articulated vehicles and, where viable or required because of late production issues, air cargo.
Michael Quish (Commercial Manager): "Connaught is looking forward to becoming a very pro-active UK member for Cargo Connections. The Connaught owners (Peter Hodges & David Irwin) are looking to diversify the business. Several of our clients have more global requirements that could likely not be catered for by Connaught's historical overseas agents so really looking for global coverage through a pro-active network."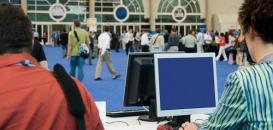 Exhibition Collaborations Secured in May 2021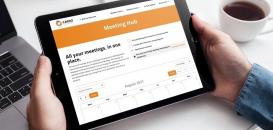 Launch of the Cargo Connections Meeting Hub!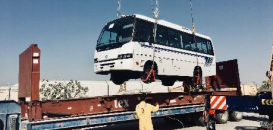 World-Class Solutions at OBS Global Logistics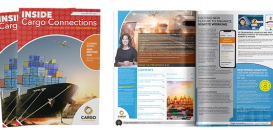 May 2021 Edition of our Digital Newsletter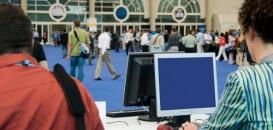 Exhibition Collaborations Secured in April 2021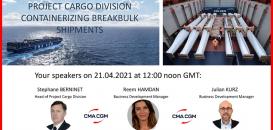 Cargo Connections Arrange Exclusive Webinar with CMA CGM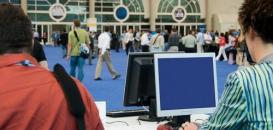 Exhibition Collaborations Secured in March 2021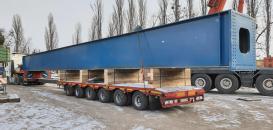 Alphatrans Ukraine Deliver Long Crane Beam to Belgium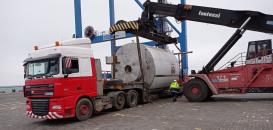 Alphatrans Ukraine Report Delivery of Spray Dryer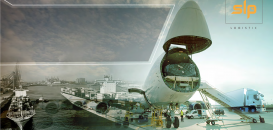 Innovative & Reliable Solutions from SLP Logistic in Lithuania