Recent Work from Crown Logistics in Vietnam
6th August 2015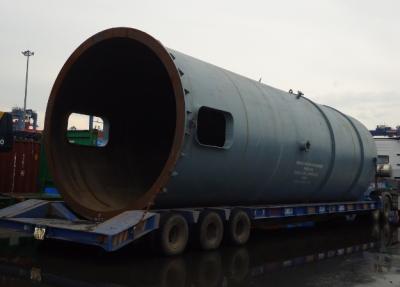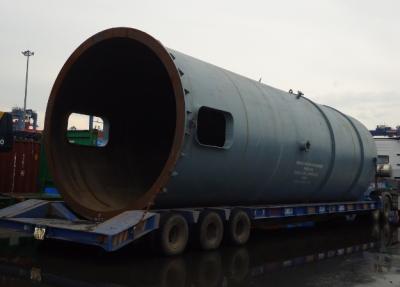 We are pleased to announce Crown Logistics Co Ltd as a new Cargo Connections member in Vietnam. The company are located in Ho Chi Minh City and employ 15 staff. Peter Linh (Managing Director & C.E.O.) states; "Crown Logistics is currently one of the leading companies in cargo logistics and export/import in Vietnam. We specialise in offering logistics services, additional freight, container shipping, cargo air transport and particularly providing OOG freight services to all ports in the world.
As one of the most specialised and reliable global logistics providers in Vietnam, we were founded based on the experience of our owners and staff. Crown Logistics is equipped with leading technologies and is a business leader with a passion for providing professional services. We are on standby to provide you with helpful evaluation and advice regarding costs and method of transport.
Our services portfolio includes: General International Air and Sea Freight (FCL & LCL); Dangerous Cargo; Customs Clearance & Brokerage; Project Cargo; Trans-Shipment & Switch B/L; Multimodal & Heavy-Lift; Inland Transportation & Distribution; Packing & Crating; Stuffing, Un-stuffing & Relocating; Warehousing; Personal Effects; Exhibition Cargo; Worldwide Door-to-Door Delivery; NVOCC; Live Animals; and Total Logistics Solutions. As well as this, we organise and coordinate any special equipment which may be required including heavy mobile cranes, crawling cranes, floating cranes, special barges, modular trailers and rigging & jacking equipment."
Examples of recent work handled by Crown Logistics are photographed in the gallery with full details of each shipment outlined below. With all the shipments, Crown Logistics handled the registration of import licenses, permits, customs import procedures, port arrangements and un-stuffing. All the equipment was successfully unloaded at the destination sites with zero accidents.
Example 1: The 1st set shows a 'Falling Film Evaporator' (4,000sqm) shipped from Nhava Sheva in India to Ho Chi Minh, Vietnam. "The unfixed cargo was transported on flat-rack containers in 4 pieces, each 4.95m in diameter. As the pieces were wider than the toll fee gate at Dong Nai Bridge (only 4m), we had to arrange a police escort and guided the trailer on the other opposite side of the road to pass. The cargo was then unloaded onto our low bed chassis and transported from Ho Chi Minh port to central Vietnam (around 800km) to the final location - a sugar company."
Example 2: A crawler crane weighing 250tns from Tianjin in China to Vietnam. "The unfixed cargo had to be transported on a break-bulk vessel in a total of 72 pieces, including the car body, crawler sites and counter weights. It had to be directly un-stuffed from the vessel to the barge, except the car body and the crawler sites, which were fixed and loaded onto the barge in the evening. We also handled the transport from Ho Chi Minh port to Phu Thanh port in Duyen Hai, Tra Vinh (Western Vietnam). Upon arrival at the destination port, the crawler crane was unloaded and the car body with the crawler sites were dismantled for loading on the trailer towards their final destination."
Example 3: Government Power Electric poles (each 12m) fixed into 3 pieces to become a high pile imported from Shanghai in China to Vietnam. "The steel tubular poles included pole sections, base plates, arm and hangs, leather, pole caps, anchor bolts and templates. Our job included the delivery from port to project site and the unloading and delivery via Binh Khanh Ferry (through Saigon River) to the final job site near Cat Lai port (around 24km West of HCM City).
In Vietnam, the unfixed cargo was transported in 12 pieces on 12 open-top containers which, after fixing, became 4 poles. The risky job of transportation through the Binh Khanh Ferry which was limited to 25tns including trailer and chassis. Therefore, we had to arrange a special ferry to carry the cargo at night as the total weight was over 35tns per ferry. They were then unloaded onto our flatbed chassis and transported from Ho Chi Minh port to the Can Gio District."
Example 4: Crown Logistics have also recently transported 6 live tigers imported from South Africa to the Vuon Xoai Garden Resort in Vietnam.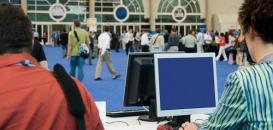 Exhibition Collaborations Secured in May 2021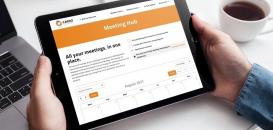 Launch of the Cargo Connections Meeting Hub!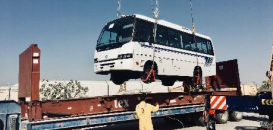 World-Class Solutions at OBS Global Logistics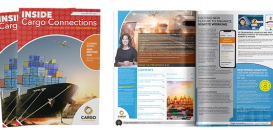 May 2021 Edition of our Digital Newsletter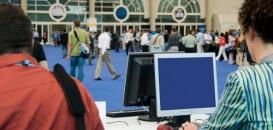 Exhibition Collaborations Secured in April 2021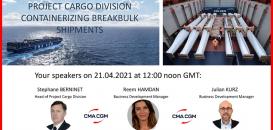 Cargo Connections Arrange Exclusive Webinar with CMA CGM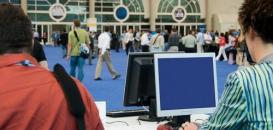 Exhibition Collaborations Secured in March 2021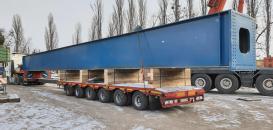 Alphatrans Ukraine Deliver Long Crane Beam to Belgium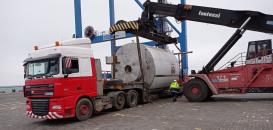 Alphatrans Ukraine Report Delivery of Spray Dryer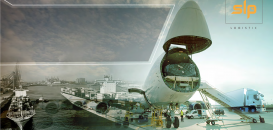 Innovative & Reliable Solutions from SLP Logistic in Lithuania