Milestone Logistics Records an Impressive Turnover of €5.3m
28th February 2017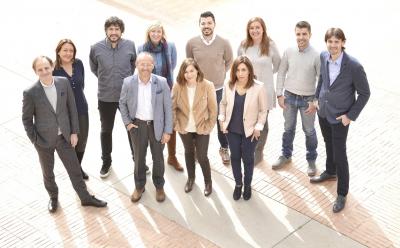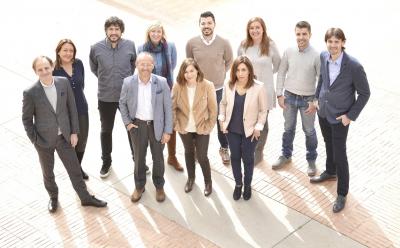 Milestone Logistics in Spain, providing integral logistics solutions for international transport, are proud to report a 2016 growth in annual turnover of over 75% from 2014 reaching €5.3million. An outstanding achievement during their first three years of activity.
The quality logistic operator invoiced a total of €3.2million and managed a volume of 3,500TEUs during their first full fiscal year of activity in 2014. Showing their quick growth, in 2016, their turnover was €5.3million with a managed volume over 8,000TEUs. Milestone also noticed the level of invoicing compared to 2015 was maintained in despite of the generalised fall in freight rates in the sector.
Milestone Logistics focuses its growth in international transport services in some main logistics markets such as Saudi Arabia, UAE, Asia and Mexico. They are founding members of Cargo Connections and state they are "... pleased to have access to an international network of agents who carry out professional, safe and scrupulous activity worldwide".
Director General at Milestone Logistics, Santiago Fernandez comments; "We are very pleased to have consolidated our turnover to €5.3million, in despite of the generalised fall of prices in the sector due to the economies of scale of the main shipping companies and the bigger availability of space in the oceanic vessels. Additionally, our volume of orders and operations has grown by around 15% compared to 2015. With ocean export services accounting for 72.72% of our 2016 turnover, ocean imports at 21.87% and airfreight movements at around 5% of the total. Our highest turnover has been focused in main business areas such as Saudi Arabia, UAE, Asia and Mexico.
Today, we are in the process of digitising the company, as we have made a powerful investment in a new management system and CRM that will have a direct connection with ports and shipping companies. This gives our clients a competitive advantage because it provides greater flexibility, visibility, efficiency and geo-localisation of cargo."
In addition, Santiago explains their 2017 goals; "The company faces this year with the aim of offering a logistics service involving the entire supply chain, to bring value to our customers and give effective, flexible and quick solutions covering the whole chain involved in international transport and logistics".
Milestone Logistics was started in 2013 by professionals with more than 25 years of experience in the world of logistics and transportation (click below for a photograph of the team). Their main headquarters are located in Valencia, one of the most important ports in the Mediterranean, with a branch office in Madrid and a logistics centre in Northwest Spain, although they have a presence in all the main ports and airports of Spain. The company offers international forwarding services by ocean, air and road, as well as customs services, value-added operations and solutions in logistics engineering and packaging.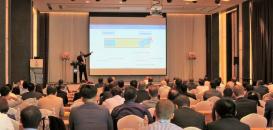 Exclusive Interactive Webinar for Members: 2nd May 2022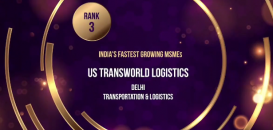 US Transworld Logistics Ranked as 3rd Fastest Growing MSME in India 2021 by ETRise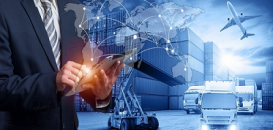 CC Exhibition Collaborations During December 2021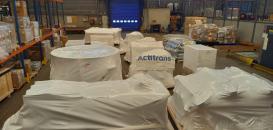 Actitrans France Deliver on Time for Las Vegas Tower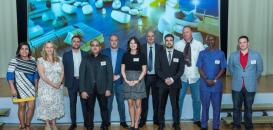 2021 End of Year Message from Cargo Connections President, Rachel Crawford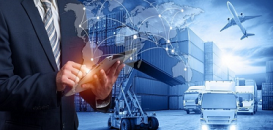 Cargo Connections Exhibition Collaborations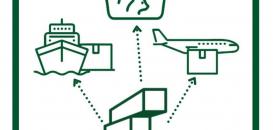 A Warm Welcome to Cargoland in Brazil & Costa Rica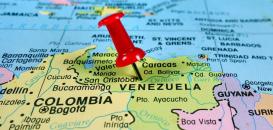 Making the Impossible Possible with CPL in Venezuela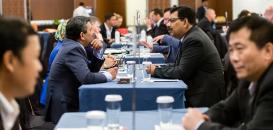 Our 6th Annual Assembly will be held from 26-28 October 2022 in Abu Dhabi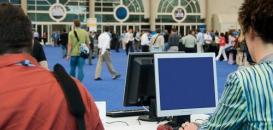 Exhibition Collaborations Secured in October 2021