Integrated & Flexible Solutions from CS4 Logistics
4th February 2020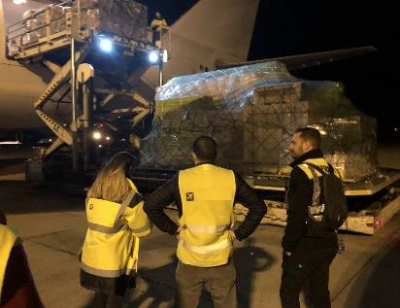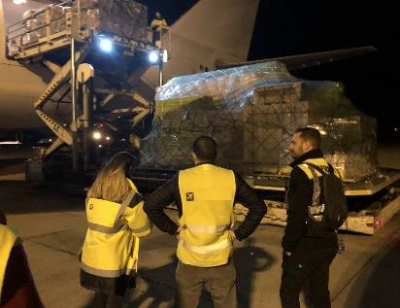 We are pleased to report CS4 Logistics GmbH are new members in Germany. With offices in Hamburg and Frankfurt, the company offer a complete range of freight forwarding services. They are registered with IATA and the German and Hamburg freight forwarders associations and certified with ISO 9001 and AEO.
Tobias Redweik (Vice President of Sales & Marketing) has confirmed his attendance at the 2020 Annual Assembly taking place in Thailand on 27-29 November. Please click here to book your place for a great opportunity to meet with all Cargo Connections agents. Tobias says they are becoming members because "... we believe that the personal exchange within our industry is key to continual improvement and we learn something new at every networking event we attend."
Tobias introduces the company; "CS4 Logistics is a medium-sized, family business, completely independent of external capital investors. This independence combined with flexibility, reliability and proximity to the customer are the four key components of the CS4 Logistics philosophy. They enable us to serve our customers and partners in the long-term with a high level of individuality. With highly-skilled and motivated teams and innovative services, CS4 Logistics provides integrated and flexible logistics solutions, from calculation to transport, that address the unique and diverse needs of the market. We are specialised in airfreight, seafreight and project logistics, with a strong affinity to all time sensitive and fragile shipments, and also offering rail & road transport, RORO, breakbulk, chartering, customs brokerage and end-to-end supply chain management. These logistics solutions are safely delivered for many major industries, including high-tech, retail, fast-moving consumer goods, fine art, pharmaceutical & healthcare, industrial, chemical, aviation and automotive."
"Intercontinental logistics requirements are getting more complex day by day and as a medium-sized business, CS4 Logistics pursues a special goal. We do not want to be the biggest, but we do want to be the most innovative!"
CS4 Logistics have a dedicated department for fine art, named CS4art. They recently handled a large high-value art project as photographed in the below gallery and explained by Tobias; "If you are interested in fine art logistics, you will encounter enormous figures, day-to-day. Last year, CS4art handled valuable art objects totalling €600m in just 10 days. This is the insurance and customs value of the artworks travelling for just one dedicated project.
More than 70 US museums were lending pieces to a big exhibition on American art in Germany and of these, 48 of them also sent freight attendants with the precious cargo. CS4art supervised all inbound flights to FRA and LGG, organised transit customs under-bond to the final destination in central Germany and provided the overall logistics of the project including the organisation of art handler teams, unpacking and installing the exhibition. Once the exhibition was finished, we commended with the return of the art, booking 68 AWB's and supervising a total of 32 shipments on various outbound flights from FRA, LGG and LUX to US destinations."
"Working in the field of fine art logistics really means going the very last mile for the customer. It requires a sound knowledge about the nature of the artwork, possible packing methods & materials, crate design, routings and customs procedures. If you are interested in learning more about this niche market, talk to us!"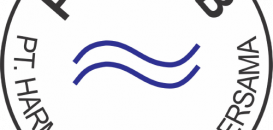 'Strategic Solutions' with H2B in Indonesia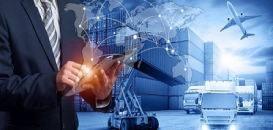 CC Exhibition Collaborations During May 2022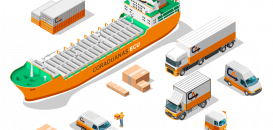 Efficiency, Effectiveness & Innovation from Coraduanas Ecuador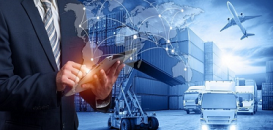 CC Exhibition Collaborations During April 2022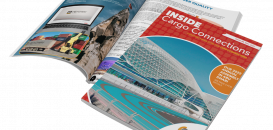 May 2022 Edition of our Digital Newsletter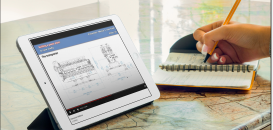 Cargo Connections Holds Exclusive Webinar For Their Members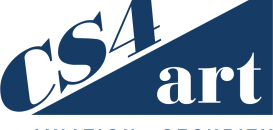 CS4 Logistics Wins Tender for Germany's Bundesbank Art Move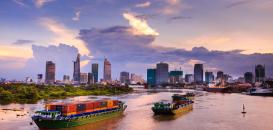 'Creating Solutions' at Eclipse Logistics in Vietnam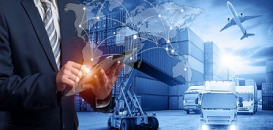 CC Exhibition Collaborations During March 2022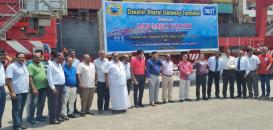 Amirtha Shipping Attend Function for MSC Vidhi in Tuticorin