Fortune Move Compressors from Italy to Abu Dhabi
14th August 2017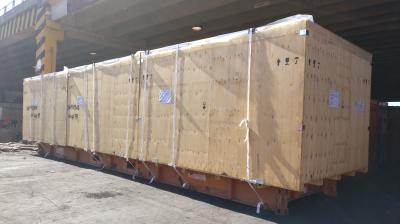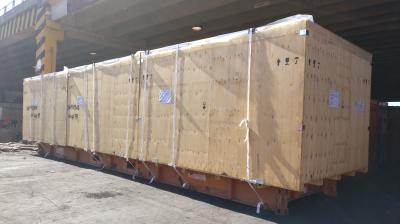 Italian members, Fortune International Transport have recently moved compressors to Abu Dhabi.

Fortune were entrusted by their partner to handle the job and the 4 heavy and large cases were transported from the factory to Genoa Port on special low-loaders for shipment to Abu Dhabi on special MAFI trailers and flat-rack containers. See below for photos.
4th Annual Assembly welcomes 85+ CEOs and Managers to Dubai
Crown Logistics Handle Multimodal Hydro Power Project
Exhibition Collaborations Secured in February 2019
Enatrans Logistics are a Wide-Ranging Solutions Partner
Al Amri Shipping & Logistics Join Cargo Connections!
Annual Award Ceremony 2019
Professional Online Training Provided by Cargo Connections
Spark Global Logistics are New Members in Belgium!
Sadleirs Move Demobilised Vessel from Fremantle to Singapore
Sadleirs Global Logistics Move Cable Reel to Malaysia