Esprit Logistics Delivers 2 LNG Gas Tanks
4th July 2019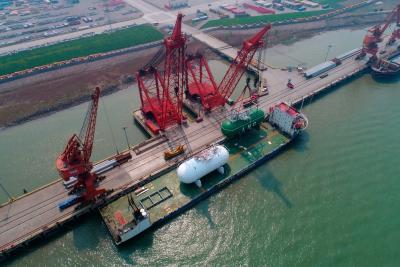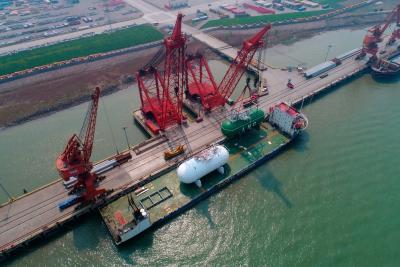 South Korean members, Esprit Logistics were appointed with the task of delivering two large LNG gas tanks for Samsung Heavy Industries. The gas tank transportation from China to South Korea is part of a shipbuilding project with Wartsila Gas Solutions AS.
The two gas tanks weighed a total of 463.19tn with the heaviest unit weighing 231tn and measuring 3.013 x 1.395 x 1.398m. Altogether, the volume of the shipment was 11,750cbm. See the gallery below for photographs.
Despite the truly impressive size of this equipment, Esprit's project logistics experts were able to smoothly collaborate with the customer to create a transparent moving strategy that drew on comprehensive multimodal oversized freight transportation by chartering a suitable self-propelled barge (heavy load carrier) for the shipment.
Assistant Manager at Esprit, Hannah Lee explains; "One of the most difficult challenges in the shipment was transporting the gas tanks with the tidal difference at the loading port in China of Nantong, Zhangjiagang. Because of this, it was hard for us to berth the vessel at the very beginning. In addition, the water height changed so quickly, we had to stop the loading work several times and draw the vessel out to anchorage to wait for the proper time to berth again. Also, as the LNG tanks are sensitive pieces of industrial equipment, moving it involved clearing several regulatory hurdles. Therefore, Esprit worked with local agencies and authorities to solve the issues with our expertise by examining water depth and setting berthing times based on our numerous experiences in heavy lift transportation.
Another challenge was arranging the lashing work for the tanks with proper stoppers to keep balance. Thanks to our careful organization and coordination among the shipper, carriers, and receivers, the equipment was delivered without any technical issues or delays."
The sailing from the loading port of Nantong in China to Samsung's shipyard in Geoje (South Korea) took only 3 days with direct sailing despite the unique port conditions.
The experience with the project logistics specialists at Esprit Logistics gave Samsung the confidence that they can manage their freight, resolve problems in real time, and provide the timely results that this move required. Samsung was very satisfied with the overall performance from Esprit and all cargo arrived in good condition, in the proper order and ready to get to work.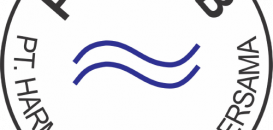 'Strategic Solutions' with H2B in Indonesia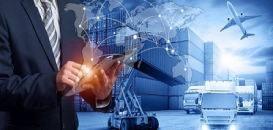 CC Exhibition Collaborations During May 2022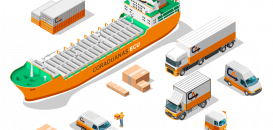 Efficiency, Effectiveness & Innovation from Coraduanas Ecuador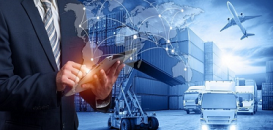 CC Exhibition Collaborations During April 2022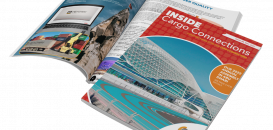 May 2022 Edition of our Digital Newsletter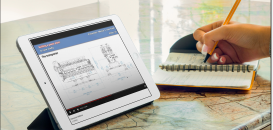 Cargo Connections Holds Exclusive Webinar For Their Members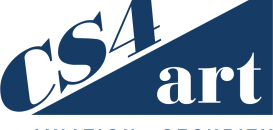 CS4 Logistics Wins Tender for Germany's Bundesbank Art Move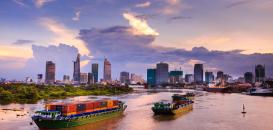 'Creating Solutions' at Eclipse Logistics in Vietnam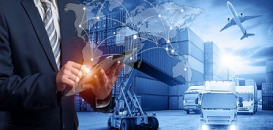 CC Exhibition Collaborations During March 2022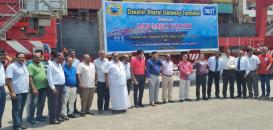 Amirtha Shipping Attend Function for MSC Vidhi in Tuticorin