CS4 Organising Cargo Logistics for 90 Racing Yachts
27th October 2021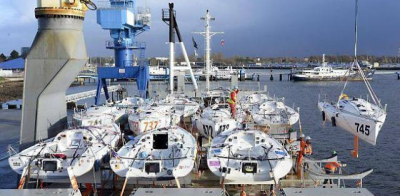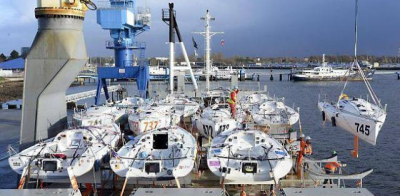 CS4 Logistics are organising the cargo logistics for 90 racing yachts participating in the Mini Transat 2021.
The Mini Transat is a 4,050nm solo race on the smallest offshore racing boats at 6.50m long from Europe (French Atlantic Coast) to the Caribbean. Skippers have zero communication on their long passage and only receive weather reports once a day via short-wave radio. For more information on the race, please see www.minitransat.fr and the website of the Mini 6.50 sailors at www.classemini.com. An Atlantic crossing, without weather routing by satellite or any contact with the land, is not an insignificant feat.
"Apart from round-the-world races, I don't know of any other race that is so extraordinary. There are as many possible winners as there are competitors at the start" says Jean-Luc Van Den Heede, who now has more than a dozen circumnavigations to his name. As always, the crossing will take place in two stages but with a slightly adapted route - starting in the town of Les Sables-d'Olonnein in France, with a stopover in Santa Cruz de La Palma in the Canary Islands, then to Saint François in Guadeloupe. CS4's COO for Special Projects & Maritime Logistics, Franz Rixgens was on site at the starting line last month when the fleet of 90 Mini 6.50 racing yachts departed on their journey.
Following a global open tender for the organisation of the Mini 6.50 sailors, ClasseMini decided for CS4's offer because of their excellent presentation, in-depth understanding of possible project bottlenecks and a sound project calculation. Planning has been ongoing since May 2021 with all logistical details along the journey considered - partners were contacted, specialised stevedoring companies on the French Atlantic Coast and Guadeloupe were visited, specific handling requirements were discussed and procedures were agreed.
On the same day as the 90 yachts began their journey, a number of 40'HC containers, including CS4 SOC's, were shipped from France to Guadeloupe containing various materials for the return of the yachts to Europe including the cradles on which they will be secured. Dedicated micro logistics will be needed when the cradles will be prepared in the harbour of Pointe-à-Pitre in order to receive the yachts and prepare them for their return journey on deck of a special chartered vessel.
With the majority of racers expected to reach Guadeloupe by the middle of November, CS4 has scheduled the cargo vessel to return in the first days of December in order to have the yachts arriving in Lorient before Christmas. The CS4 team will again be on site in Guadeloupe to supervise and organise the constructions of the cradles, the proper loading and lashing of the yachts, and the loading to the vessel.
Franz Rixgens comments; "CS4 Logistics offers its special maritime services to sailors at seaports worldwide. Our experience in logistics and supply chain management partners with our individual long-time experience as sailors with a special relationship to the yacht racing scene, especially, but not limited to, the Mini 6.50."
Special maritime logistics services thanks to the motivated and skilled team at CS4!
CS4 Logistics is a medium-sized logistics company, independent of external investors. Our independence as well as flexibility, reliability and customer proximity are the 4 key factors of the CS4 Logistics philosophy which makes it possible to look after our customers individually in the long term. The team is highly qualified, motivated and innovative.
Our service scope encompasses the full range of logistics services in ocean freight, air freight, European road & rail transport and contract logistics with a clear focus on value-adding areas such as IT-supported supply chain management services. Our portfolio also includes selected niche services and integrated logistics solutions for special sectors such as the automotive, textile and pharmaceutical industries as well as high-value air freight shipments such as art.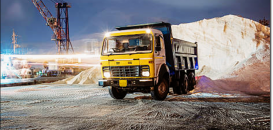 Progress & Success with Round The Clock Logistics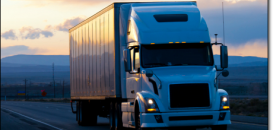 Efficient and Reliable Service with EKO Logistics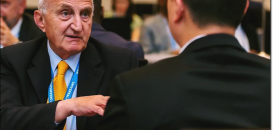 An Interview with Wilson from Double Star Logistics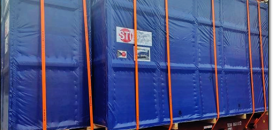 ISSGF India Cooperate on Import to Nhava Sheva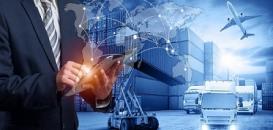 CC Exhibition Collaborations During January 2023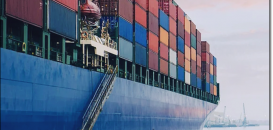 Double Star Logistics Offer Complete Integrated Solutions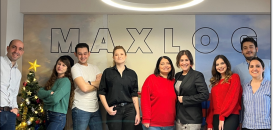 Innovative Solutions from Maxlog Taşımacılık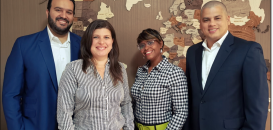 Comprehensive Logistics Providers at Grupo TPG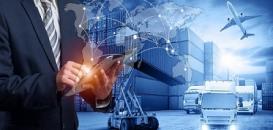 CC Exhibition Collaborations During December 2022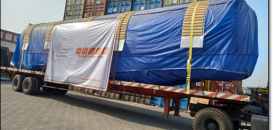 ISSGF India Execute Breakbulk Movement to Kaohsiung