Crown Logistics Handling Difficult Transportation for Hydro Power Project
27th February 2017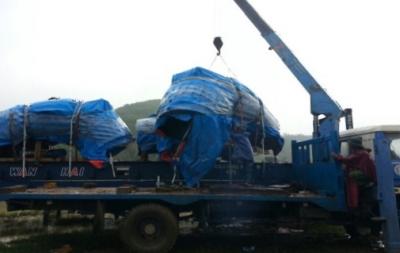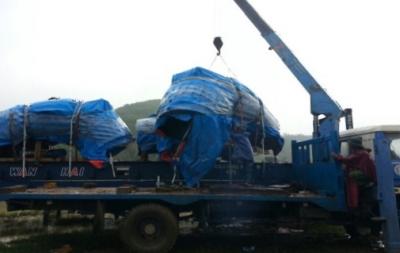 Founding members in Vietnam, located in Ho Chi Minh City, Crown Logistics are currently handling a multimodal Hydro Power Project for the Alin Power Station in Hue City, A Luoi District.
The first shipment, consisting of 1 x 40'HC and 1 x 40'FR, was successfully moved to the jobsite in Hue City from Danang Port at the end of 2016, a distance of approximately 200km along the Ho Chi Minh National Road (including passing through a mountain tunnel). Danang is also the location of the 2017 Annual Assembly taking place in under 2 weeks (12-14 March).
Peter Linh (Managing Director) explains; "We had conducted a prior survey trip to understand the difficulties of transportation from Danang Port to the jobsite which was completed within 2 days. Then, we had to consider the possible methods of transportation to pass on the difficult 28km long narrow road (2.5m wide) on the entry to the jobsite where one side is mountain and the other side is abyss. The road is also made of difficult terrain and can be very slippery. With such a risky job, we had to ensure safety as our highest responsibility."
Crown Logistics smoothly and successfully delivered the 1st shipment to the jobsite with zero issues. Peter concludes; "During 2017, we will handle the rest of the shipments for this project with the next one scheduled for March and the full project to be completed by the end of the year."
The thumbnail gallery below shows some photos of the transportation, en-route survey, unstuffing at jobsite and route map.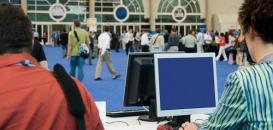 Exhibition Collaborations Secured in May 2021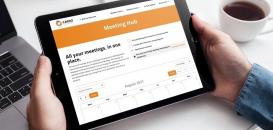 Launch of the Cargo Connections Meeting Hub!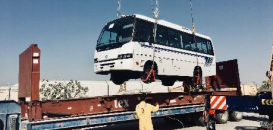 World-Class Solutions at OBS Global Logistics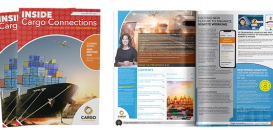 May 2021 Edition of our Digital Newsletter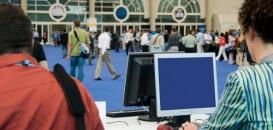 Exhibition Collaborations Secured in April 2021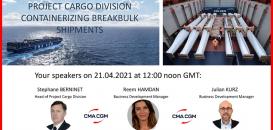 Cargo Connections Arrange Exclusive Webinar with CMA CGM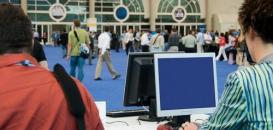 Exhibition Collaborations Secured in March 2021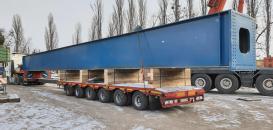 Alphatrans Ukraine Deliver Long Crane Beam to Belgium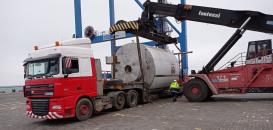 Alphatrans Ukraine Report Delivery of Spray Dryer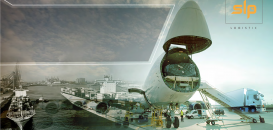 Innovative & Reliable Solutions from SLP Logistic in Lithuania