Crown Logistics Handle Heavy Shipment from Shanghai to Long An Province
12th November 2018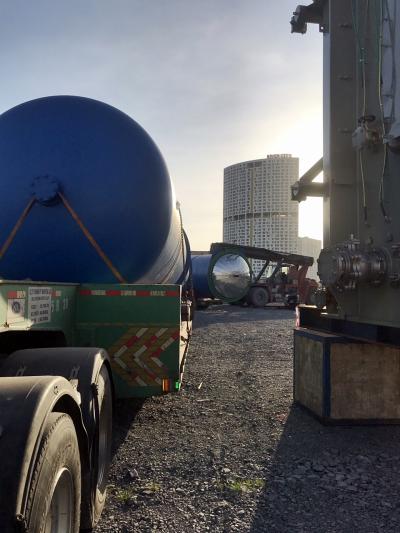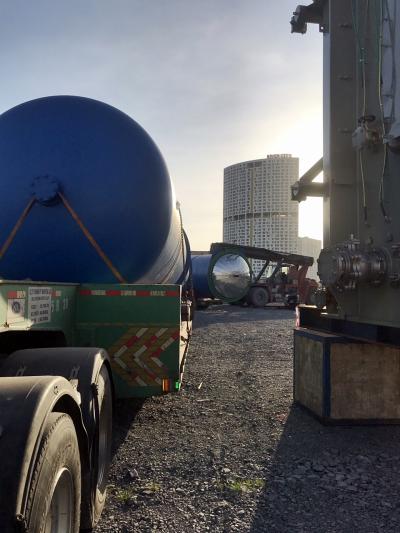 Crown Logistics have successfully managed the difficult transportation of autoclaves & accessories from Shanghai, China to a new factory named EBlock JSC in Long An Province.
The cargo travelled a distance of 70 km from Ho Chi Minh Port to the factory site in Long An. The total volume of the shipment measured at nearly 2,000 cbm.
During the first few days of transportation, Crown Logistics ran into problems with the soft land of a rice field along a new Industrial Zone which impeded operations.
Upon arrival to the factory site, Crown Logistics crossed another obstacle as they found their mobile cranes unable to stand in a stable position for the unloading of goods and relocation of cargo on-site.
However, after a period of services agreement, their professional operations team smoothly solved this problem.
The second period of extending production by importing new equipment consisted of two autoclave sets on a bulk vessel from Age Lines, China. Many other parts followed by transport methods of bulk & shipping containers.
This cargo was loaded from Shanghai Port to its destination at Lotus Port, Ho Chi Minh City. It arrived in safe condition.
The cargo was not as heavy as the previous, but it was over length limitations which meant that the transportation permit had to be approved by the Ministry of Transportation.
Crown Logistics proposed to their client that they cut it into two pieces, each with dimensions 17.73 x 3.37 x 3.45 m to make shipping costs in Shanghai and transportation costs at the destination more reasonable.
The autoclaves were successfully moved to the site and Crown Logistic's relocation team proceeded well on-site in Long An Province.
Peter Linh (Managing Director) explained:
"We had been a good consultancy in transportation to our client to understand the difficulties of transportation from Shanghai to Ho Chi Minh Port and then delivered cargo into the roofed site which was completed within four days. The relocation job has been done by our professional team to satisfy with our client's enquiries since this handling shipment was not an easy job at a low roofed factory, its height approximates about 6.5m at roof top while the cargo height was 3.45m, the 120 tonnes of Mobile Crane couldn't do inside roof factory, excepting our rolling equipment and hydraulic pump for this special job. Finally, safety was our highest responsibility."
Crown Logistics smoothly and successfully delivered the autoclave shipment to the site with zero issues.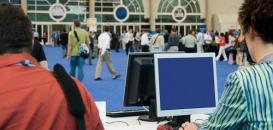 Exhibition Collaborations Secured in May 2021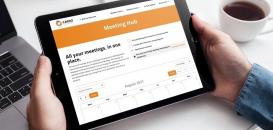 Launch of the Cargo Connections Meeting Hub!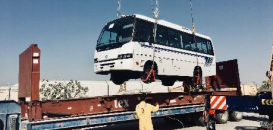 World-Class Solutions at OBS Global Logistics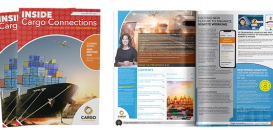 May 2021 Edition of our Digital Newsletter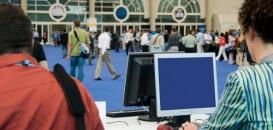 Exhibition Collaborations Secured in April 2021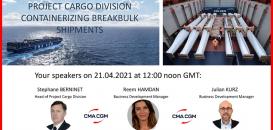 Cargo Connections Arrange Exclusive Webinar with CMA CGM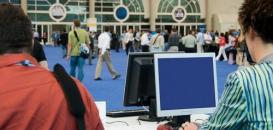 Exhibition Collaborations Secured in March 2021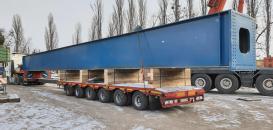 Alphatrans Ukraine Deliver Long Crane Beam to Belgium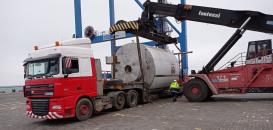 Alphatrans Ukraine Report Delivery of Spray Dryer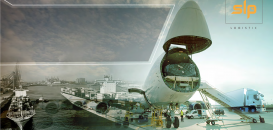 Innovative & Reliable Solutions from SLP Logistic in Lithuania