Afriglobal Logistics, An Integrated End-to-End Logistics Provider
10th January 2015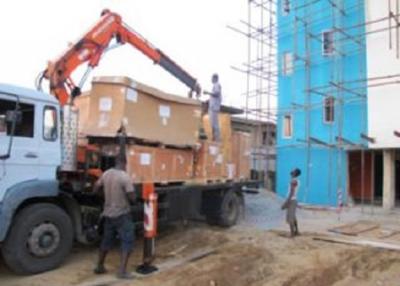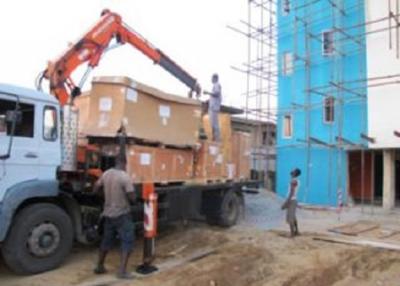 We are pleased to announce representation in Nigeria with Afriglobal Logistics and Supply Chain Solutions Ltd. Located in Lagos with 30 staff, the company list their main services as: Freight Forwarding (Ocean, Air & Land Freight, Trucking & Haulage); Customs Clearance; Transport Solutions; and Warehousing.
Chief Operations Officer, Francoise Lok states; "Afriglobal Logistics and Supply Chain Solutions is an integrated end-to-end logistics provider with over 20 years' experience of operating in Nigeria. We comprise of two divisions – global logistics and supply chain. We have a proven track record of handling over 4,500 containers per year with clearing times of 10 calendars days or less. We have strong relationships with many major shipping lines & terminals, banks and regulatory agencies (for example, NAFDAC, SON, Customs, NDLEA, Nigerian Police, NPA & Plant Quarantine).
Our team has valuable experience across supply chain management, logistics, transport and warehouse management. At Afriglobal Logistics, our main aim is to provide our clients with superior solutions coupled with the best technology at the lowest possible cost whilst maintaining our first-class service. Our personalised services can support any global logistics and transportation needs. All of our air & ocean import & export freight forwarding services are handled efficiently, reliably & timely and the quality of our international shipping services has earned us a distinct place among our customers and contemporaries".
Afriglobal have a particular experience in importing industry chemical products & raw materials for food manufacturers in Nigeria as well as various medical equipment & consumables for laboratories and radiology etc. as exampled by the photographs in the gallery below. Afriglobal is handling the project shipment for a state-of-the-art Medicare centre currently being built in the centre of Lagos. The project began in mid-2014 and the official launch is planned for February 2015. The Medicare centre will have pathology, radiology and cardiology departments and Afriglobal have imported all the equipment from Europe (mainly Germany) under DDU services.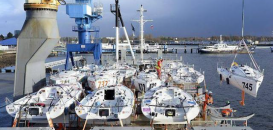 CS4 Organising Cargo Logistics for 90 Racing Yachts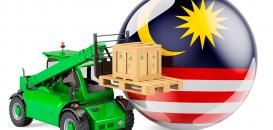 Efficient, Reliable & Timely Logistics Services from TFI Malaysia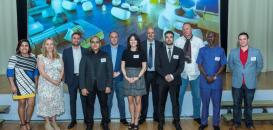 Our 2021 Annual Assembly in Croatia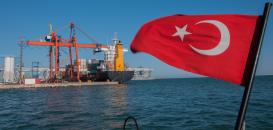 Freight Forwarding Experts in Turkey - Good Logistics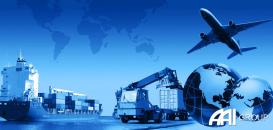 Over 30 Years of Experience in the UK with AAI Group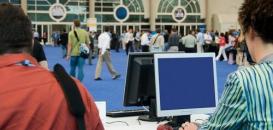 Exhibition Collaborations Secured in September 2021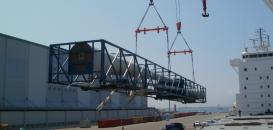 Nervion Internacional Characterised by Connectivity & Efficiency since 1987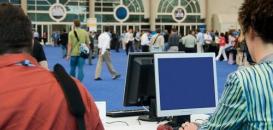 Exhibition Collaborations Secured in August 2021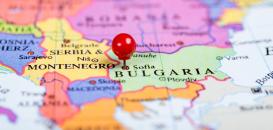 Tailor-Made & Trouble-Free Services from MS Shipping Bulgaria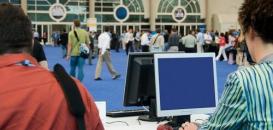 Exhibition Collaborations Secured in July 2021