STI Working to Strengthen their Services by Joining Cargo Connections
11th September 2017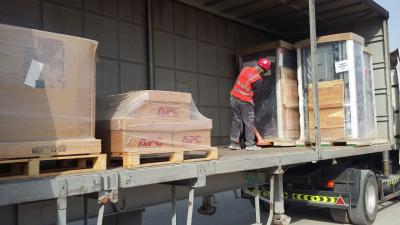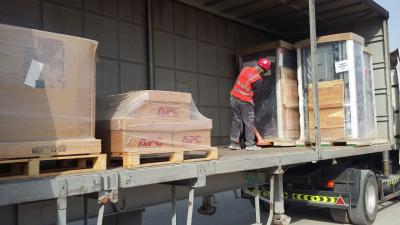 We are pleased to introduce new representation in the United Arab Emirates with STI Middle East. With origins in international fast food industry transportation, STI is a regional logistics solutions and supply chain management provider established in 2000 and located in Dubai.
Freight Manager, Shane Andre Oliver says; "We believe we are only as strong as our partners and it is important to establish good business partners globally. We have also vastly expanded our network of services to offer the regional market more logistics options, expedited freighting, excellent services and state-of-the-art facilities. Our tailored logistics solutions are designed to satisfy region-specific needs. We aim to offer our new Cargo Connections partners an outstanding service, providing innovative freight management solutions, predictable and competitive pricing and assured reliability."
Photographed in the main image above and the gallery below is a recent shipment handled by STI Middle East of consolidated batteries and UPS transported from Jebel Ali Free Zone in a curtain trailer to Abu Dhabi Airport.
4th Annual Assembly welcomes 85+ CEOs and Managers to Dubai
Crown Logistics Handle Multimodal Hydro Power Project
Exhibition Collaborations Secured in February 2019
Enatrans Logistics are a Wide-Ranging Solutions Partner
Al Amri Shipping & Logistics Join Cargo Connections!
Annual Award Ceremony 2019
Professional Online Training Provided by Cargo Connections
Spark Global Logistics are New Members in Belgium!
Sadleirs Move Demobilised Vessel from Fremantle to Singapore
Sadleirs Global Logistics Move Cable Reel to Malaysia