Sadleirs Move Demobilised Vessel from Fremantle to Singapore
13th February 2019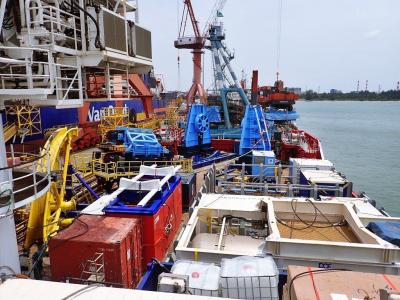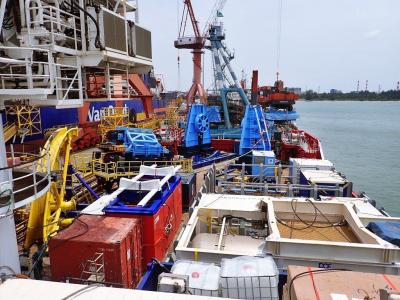 Sadleirs Global Logistics recently oversaw the successful movement from Fremantle to Singapore of eight parcels of equipment from the demobilisation of a sub-sea exploration vessel.
The eight parcels totalled 280 MT - 1420 m3.
The export involved a number of heavy lifts ranging from 23 MT to 44 MT and oversize items in excess of 5 m width.
The delivery was executed successfully, safely & securely thanks to the due diligence of Sadleirs' logistics team and any other third-parties involved.
Crown Logistics Handle Multimodal Hydro Power Project
Exhibition Collaborations Secured in February 2019
Enatrans Logistics are a Wide-Ranging Solutions Partner
Al Amri Shipping & Logistics Join Cargo Connections!
Annual Award Ceremony 2019
Professional Online Training Provided by Cargo Connections
Spark Global Logistics are New Members in Belgium!
Sadleirs Move Demobilised Vessel from Fremantle to Singapore
Sadleirs Global Logistics Move Cable Reel to Malaysia
A Modern Perspective from Mark Global Lojistik