Rachel abseils 100m to raise funds for The Dream Trust
11th July 2016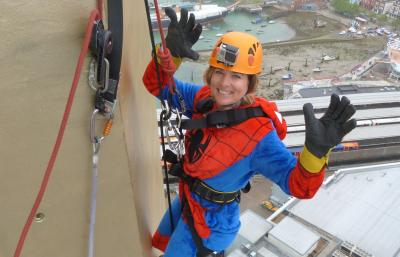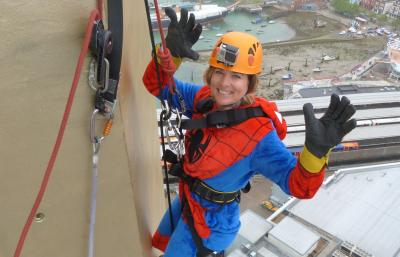 Cargo Connections President/C.E.O., Rachel Humphrey, together with her two friends, Jane and Tania raised over £4000 for The Dream Trust by abseiling 100 metres down the Spinnaker Tower in Portsmouth, UK.
Rachel said "The anticipation and waiting at the top was tough but the second I walked onto the platform was genuinely terrifying; I was petrified. Getting into position on the wall was equally frightening but then once I started the descent and felt in control, the fear left and I actually loved it. It was great to have the support of the Cargo Connections Head Office team, Judith, Sam and Wendy who were there to cheer me on."
The Dream Trust provides life-saving insulin to poor children. It costs GB £200 to pay for the insulin that keeps a child alive for 1 year and Rachel, Jane and Tania are delighted to have already raised enough funds to fund over 20 children.
Rachel added "Thank you so much to everyone who sponsored and supported us!
The sponsorship page is open until 10 August for those who would still like to donate.
Westbound with Challenging Airfreight from Vietnam
May 2019 Issue of our Digital Newsletter
Exhibition Collaborations Secured in April 2019
Cargo Overseas Freight are a Forward-Thinking Organisation
A Positive & Driven Attitude at Westbound UK
Worldline are 'Making Logistics Simple' in India
2019 Annual Assembly Souvenir Brochure
Connaught Help Housebuilders in the UK with Overseas Investment
Exhibition Collaborations Secured in March 2019
Lift Freight Services Go the Extra Mile!