Our New Member in the Philippines: Globalistics Freight Services Corp
14th March 2017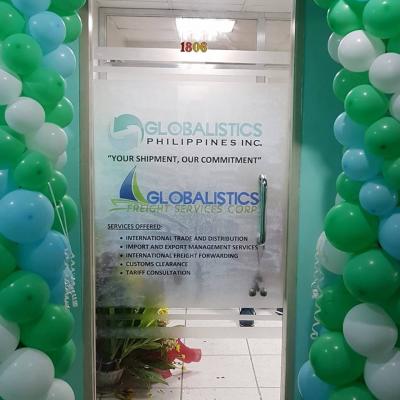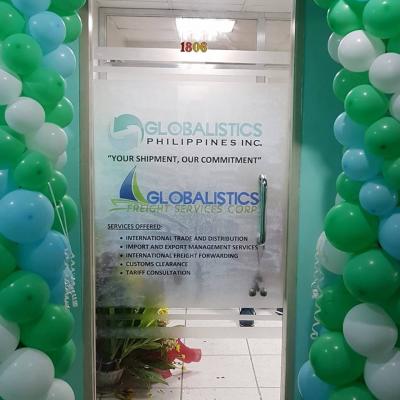 Our new member in the Philippines, Globalistics Freight Services Corp, was formed by Mary Ann B. Cabangon who with hard work and perseverance, graduated with a Master's Degree in Logistics and Supply Chain Management from Curtin University in Singapore and is the President and CEO of the company.
Globalistics Freight Services Corp is the logistics arm and subsidiary of Globalistics Philippines Inc. Globalistics Philippines Inc are accredited as an Importer by the Philippines Customs and also have a License to Operate as a Cosmetic Importer from the Food and Drugs Administration. The two companies are partners in providing DDP services in the Philippines.
Photographs of a shipment they handled for the iSwitch (Apple) store in the Philippines are shown below. The cargo consisted of 1 x 40' containing 4 sets of store fixtures (display counters) transported from Europe. Due to the sensitivity of the items, they could not be loaded or transported stacked, requiring manual labour for unloading.
Mary says "With our experience of being online consumers ourselves, we understand the demands, intricacies, and importance of efficient logistics in E-Commerce business. We can be your trusted and reliable logistics link in the Philippines."
Comprehensive Cargo Management from Team Cargo Services in India
Solibra Logistics Increase Donations to Stray Animals
Exhibition Collaborations Secured in November 2019
Synergy Exhibit at Supply Chain & Logistics Fair in Athens
Solibra Logistics Manages RO-RO Project Cargo in Turkey
Synergy are Proud to Share their Corporate Social Responsibility News
Synergy Continues their Excellent Record in Work Health & Safety
Synergy In Supply Chain with Transport of Plastic Bags from Turkey to Greece
Exhibition Collaborations Secured in October 2019
November 2019 Issue of our Digital Newsletter