Handling Shipments in Argentina Since 1838 - Delfino Global
5th October 2017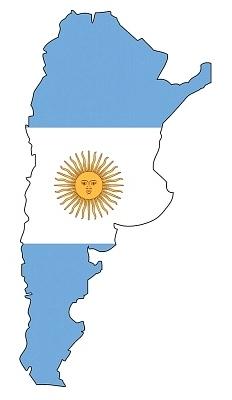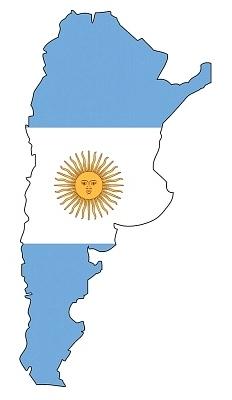 We are pleased to approve Delfino Global as new members in Argentina. Remarkably, they have been handling shipments in the country since 1838, developing and growing with the industry into the company we see today (click here to read more about Delfino's history).
Daniel Coringrato (Freight Forwarding Manager) states Delfino are becoming a member "... to expand our network and offer our services within the Cargo Connections network. Our aim is to be a faithful agent in Argentina for Cargo Connections members."
With offices in Buenos Aires City and at Ezeiza International Airport, Delfino are members of IATA, Asociacion Argentina de Agentes de Carga International (AAACI), American Chamber in Argentina (AMCHAM), Asian Chamber in Argentina and the Navigation Center in Argentina (CDN). They offer a full range of air, ocean, inland and project freight solutions including all related services.
Daniel continues; "Our team combines the expertise of professionals of extensive backgrounds and experience with a talented young, dynamic and constantly trained staff. We proudly highlight our human capital as one of our main assets that enables us to deliver outstanding customised logistics services in multiple industries.
Alongside our head office in Buenos Aires City, we opened our cargo office at Ezeiza International Airport in 1960, offering the advantage of operating in the place where cargo is delivered or received. Today, our airport office operates with 24/7 personnel, offering a full service for air shipments. Whilst our freight division specialises in providing solutions for shipping all types of cargo (containers, bulk cargo etc)."
"At Delfino, we can manage and be involved in 100% of the logistics process with the full experience and know-how to manage any shipment and find the right solutions to any difficulty that may appear with safety, efficiency, reliability and professionalism."
A notable shipment handled by Delfino involved the export of a collection of 4,800 important books on American history from Argentina to Germany. The books were the private collection of historian, Gastón Doucet and his wife, Lourdes Lascurian and were being sold to the German National Library (Max Planck Institute for European Legal History). Full details of the project from Delfino are listed below.
Main Issues:
Most of the books were very old and had to be managed very carefully.
The books had to arrive at the library in Germany in the same order and the exact condition that they were kept in at Ms Lascurian's house in Argentina.
Ms Lascurian is not a legal exporter and according to Argentinean Laws, she could not send this quantity of books out of Argentina.
Because of the quantity of cargo and the low cost of the goods, the owners decided to ship them by sea which meant we had to consider how to protect the cargo from the humidity that could be produced inside of the container.
Actions Taken by Delfino:
We performed a full catalogue of the books, using the library shelves as a guidance, so once they were stuffed into boxes, the contents could be exactly and quickly established.
We used carton boxes to stuff the books and a polyethylene board was placed on the floor of every box to protect the tips. All the books were loaded standing so none were flattened and the lids are protected. On top of the books in each box, another polyethylene board was placed and the empty spaces were also filled up with the same polyethylene board. Once all the boxes were marked as per the catalogue, they were placed onto wooden pallets and carefully covered with stretch film.
As Ms Lascurian was not an exporter, Delfino acted as the exporter of the books by arranging a legal contract that authorises our company to perform the export on behalf of Ms Lascurian and allowing her to receive payment of the goods without any legal issues with Argentinean Authorities. We also performed the customs dispatch and all the logistics operations involved in the export process.
To solve the humidity problem that could occur due to the changing weather, Delfino protected the cargo by placing a thermal blanket inside the container that covers the walls, roof and door. The thermal blanket also protected against any water filtration that the container may have during voyage as well as any temperature changes.
The container arrived at the Max Planck Institute and their surveyors confirmed that 100% of the books arrived in the exact same condition. The packing of the container and catalogue of books performed by Delfino was also praised as each book could easily be located and they could be managed in the exact order as they were in Ms Lacurian House in Argentina. The books are now on display at the Max Planck Institute for European Legal History as informed on their website (click here to view). Please click below for photos.
4th Annual Assembly welcomes 85+ CEOs and Managers to Dubai
Crown Logistics Handle Multimodal Hydro Power Project
Exhibition Collaborations Secured in February 2019
Enatrans Logistics are a Wide-Ranging Solutions Partner
Al Amri Shipping & Logistics Join Cargo Connections!
Annual Award Ceremony 2019
Professional Online Training Provided by Cargo Connections
Spark Global Logistics are New Members in Belgium!
Sadleirs Move Demobilised Vessel from Fremantle to Singapore
Sadleirs Global Logistics Move Cable Reel to Malaysia