FreightBridge Logistics Awarded by CONCOR
12th December 2016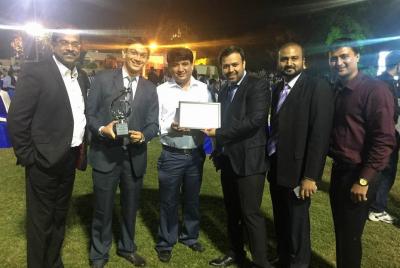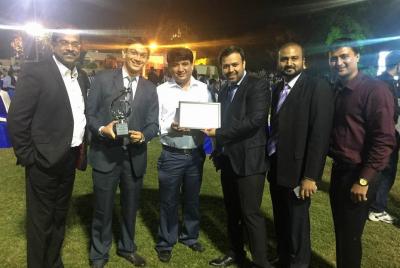 Cargo Connections members in India, FreightBridge Logistics are over 10 years old with a large network of 13 offices across the country in Mumbai, Ahmedabad, Baroda, Bangalore, Chennai, Coimbatore, Delhi, Hyderabad, Ludhiana, Pune, Rajkot, Tuticorin and Tripura.
In November, FreightBridge Logistics were proud to be awarded by one of the Indian industry's most reputed Government Organisations, Container Corporation of India Ltd (CONCOR), for their 2015-2016 performance in the category of LCL Export.
Showing their consistent excellence, this is the second consecutive award received by FreightBridge Logistics from CONCOR. Please click on the gallery below for some photos from the award ceremony held in Ahmedabad.
Congratulations to FreightBridge from the Cargo Connections Head Office for this esteemed achievement!
Representation in Belgium with Multiple Cargo Consult
Our Comprehensive Online Training Program
Reliable Freight Forwarding from Calpac Logistics
Al Nahrain Complete Project for Potassium Plant
Exhibition Collaborations Secured in December 2018
A Wide Range of Personalised Services from Thruex
Comprehensive Freight Forwarding from Worldtrans Logistics Services
First Global Logistics with Drilling Equipment From Egypt to Croatia
Exhibition Collaborations Secured in November 2018
Outside The Box Logistics Thrive on Problem-Solving!