Enatrans Logistics are a Wide-Ranging Solutions Partner
4th March 2019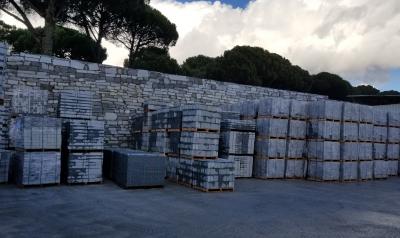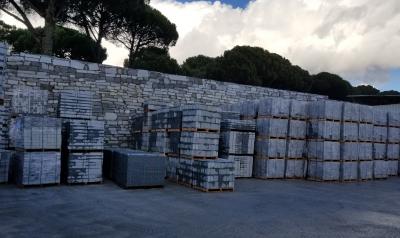 We are pleased to approve Enatrans Logistics Ltd as new members in Turkey. The company are located in Izmir and are FIATA and UTIKAD (Turkish Association of International Forwarders & Logistics Service Providers) members. Founder & CEO, Mr. Ercan Sahin says they are joining Cargo Connections "... to improve relations with new agents to share business and knowledge for a win-win situation".
Ercan continues; "Enatrans was established in 2013 in Izmir as a result of a previous 22 years of work and experience as well as a high interest in the freight forwarding industry and we are now on our way to fulfilling our vision of being one of the leading brands in the market. We are a wide-ranging solutions partner for import and export and our highly-qualified, enthusiastic and hardworking staff are specialised in sea, air, land, railway and multimodal transport services."
Enatrans have recently been handling stone shipments as photographed in the gallery below. Ercan explains; "Through experience, we are very professional in these stone shipments involving loading at the factory up to door delivery at 7 different locations in Germany. We had 4 months of careful preparation to secure the project with 80% of the stone handled on pallets and 20% as bulk cargo inside containers. The photographed shipment consisted of a large volume (200 x 20dc) of specially measured and cut Turkish granite stone needed quickly for the Allianz Arena concert area flooring. The project is expected to move a total of 1,500 x 20dc during 2019 and we have recently started to work on a new tender to move the stone in containers by rail to Austria via Italy."
Crown Logistics Handle Multimodal Hydro Power Project
Exhibition Collaborations Secured in February 2019
Enatrans Logistics are a Wide-Ranging Solutions Partner
Al Amri Shipping & Logistics Join Cargo Connections!
Annual Award Ceremony 2019
Professional Online Training Provided by Cargo Connections
Spark Global Logistics are New Members in Belgium!
Sadleirs Move Demobilised Vessel from Fremantle to Singapore
Sadleirs Global Logistics Move Cable Reel to Malaysia
A Modern Perspective from Mark Global Lojistik