Crane shipped from Erbil to Tunis by new Turkey member: Headway Global
6th July 2017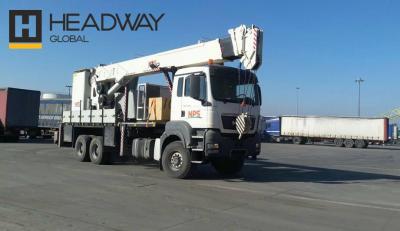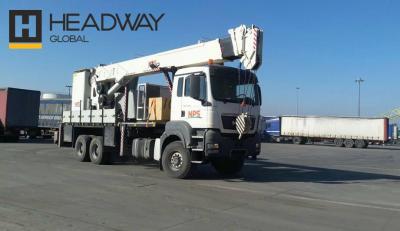 We are pleased to welcome a new Turkey representative; Headway Global, a family based company created and established in Mersin.

Logistics Manager, Mr Ghaith Sarem says: "We are looking to be a member of Cargo Connections as we are sure that we will provide our fellow members with the best rates and services."
Headway Global recently handled shipment of a crane for a large oil company. More than 20 movements were arranged from Erbil up to 5 ports, Karachi, Tunis, Algeria, Jebel Ali and Alexandria port.
Firstly, a lowbed truck was sent to load the crane as it was self-driving. They also arranged to load other equipment into trucks in association with one of their partners in Iraq.
Customs clearance and export formalities had been arranged by their customs brokers at both sides (Ibrahim El Khalil and Habur borders) after getting all the needed approvals and exit documents.
The trucks entered the port of Mersin three days before the vessel's departure avoiding any penalty which may occur and all transit formalities were done by Headway's team at the port.
Finally the crane was loaded successfully directly on Roro vessel to be shipped to Tunis port, and the operation was finished successfully.
The gallery below shows some photographs of the shipment detailed here:
Commodity: Crane
Vehicle type: 33.400 6x6 ww
Vehicle Brand: MAN, model 6x6
Weight: 29000 KGs
Dimensions: L 1270 x W 260 x H 435 CM
POL: Erbil City
POD: Tunis Port
Inco Terms: EXW
Moving type: door to port
Registration is Now Open for our 5th Annual Assembly
Spark Global Logistics Belgium Handle Shipment of Amusement Rides
Westbound with Challenging Airfreight from Vietnam
May 2019 Issue of our Digital Newsletter
Exhibition Collaborations Secured in April 2019
Cargo Overseas Freight are a Forward-Thinking Organisation
A Positive & Driven Attitude at Westbound UK
Worldline are 'Making Logistics Simple' in India
2019 Annual Assembly Souvenir Brochure
Connaught Help Housebuilders in the UK with Overseas Investment