Comprehensive Freight Forwarding from Worldtrans Logistics Services
24th December 2018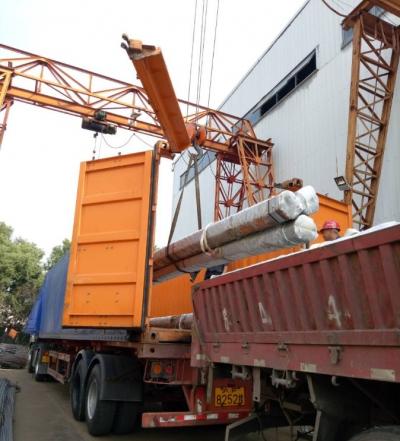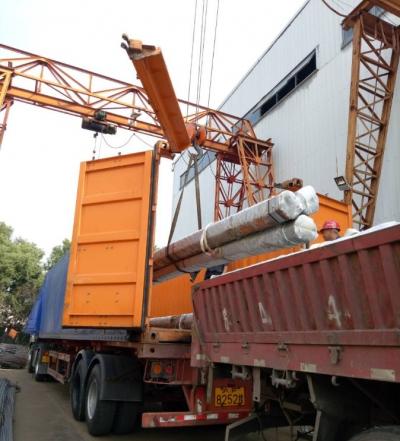 We are pleased to approve Worldtrans Logistics Services Ltd as new members in Hong Kong and China. Starting business in 2000, the company are expert freight forwarders and are ISO, IATA and HAFFA certified. Worldtrans Operations Manager, Mr. Terrill Cheung says they are joining Cargo Connections "... to meet and develop partnerships with top people in the freight forwarding industry, mutually develop new business, widen our networking and to keep up with contemporary market trends".
President, Mr. Larry Cheung: "Worldtrans Logistics is a freight forwarder and logistics provider who pride ourselves on comprehensive, reliable, cost-effective and personalised services. We offer a full range of freight forwarding, transportation and logistics services including air & ocean freight, trucking, domestic distribution, warehousing, consolidation and customs clearance."
The photos in the gallery below show a recent shipment of pipes handled by Worldtrans Logistics Services involving 18 x 40' open-top containers from Toronto in Canada to Nanjing in China.
Our Comprehensive Online Training Program
Reliable Freight Forwarding from Calpac Logistics
Al Nahrain Complete Project for Potassium Plant
Exhibition Collaborations Secured in December 2018
A Wide Range of Personalised Services from Thruex
Comprehensive Freight Forwarding from Worldtrans Logistics Services
First Global Logistics with Drilling Equipment From Egypt to Croatia
Exhibition Collaborations Secured in November 2018
Outside The Box Logistics Thrive on Problem-Solving!
Crown Logistics Handle Heavy Shipment from Shanghai to Long An Province