Celebrations at FreightBridge Logistics in India!
6th June 2019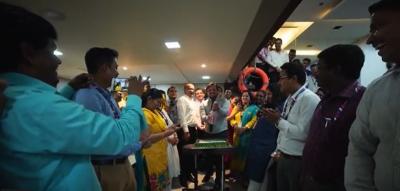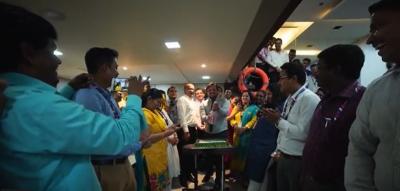 FreightBridge Logistics (founder members in India) are pleased to share a great leap forward for the company! In the month of May 2019, their Mumbai office achieved their highest ever consolidation number - 270TEUs!
Siddharth Dave at FreightBridge comments; "Ever since the inception of our company, inbound and outbound consolidation has remained our major focused area and we have been successful in achieving organic growth on a year-to-year basis. This achievement has called for celebrations at FreightBridge for the support received from our customers, sales team and back office team who have been persistent with their efforts 24/7."
Please click here to watch a brilliant fun video of the celebrations at FreightBridge showing the diversity in their hard-working team!
Congratulations and three cheers to FreightBridge from the Cargo Connections Head Office!
Thruex Handle Heavy Air Shipment from Italy to China
Professional & Efficient Solutions at ISC Peru Cargo
August 2019 Issue of our Digital Newsletter
Exhibition Collaborations Secured in July 2019
A Six-Pronged Approach from Elan Logistics
Welcoming our Latest Member - EZ Freight Services
Handle Inter Freight Logistics are Ready to Connect!
A Team of Local Experts at Worldwide Shipping Transportation in Mexico
BEC Scam Flyer to Circulate Around Your Office
First Global Logistics Assist with AFCON2019 in Egypt