Athena Move Shipment to Italy for Power Plant
9th February 2018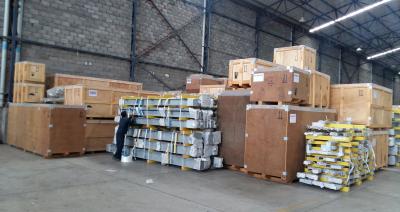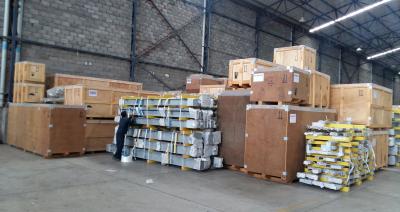 Members in India and Singapore, Athena Global Logistics have moved 14 containers including flat-racks with over 100tns of acoustic panels, steel structures and accessories for a power plant in Italy as pictured below.
The shipment was transported door-to-door from Pirangut in the Pune District of Maharashtra in India to Livorno in Italy and onwards for the final delivery in Firenze. The project was handled along with Athena's Italian counterparts.
Athena Global Logistics provides complete and reliable door-to-door services for any size and type of cargo whether air or sea.
Crown Logistics Handle Multimodal Hydro Power Project
Exhibition Collaborations Secured in February 2019
Enatrans Logistics are a Wide-Ranging Solutions Partner
Al Amri Shipping & Logistics Join Cargo Connections!
Annual Award Ceremony 2019
Professional Online Training Provided by Cargo Connections
Spark Global Logistics are New Members in Belgium!
Sadleirs Move Demobilised Vessel from Fremantle to Singapore
Sadleirs Global Logistics Move Cable Reel to Malaysia
A Modern Perspective from Mark Global Lojistik