Athena Move Shipment to Italy for Power Plant
9th February 2018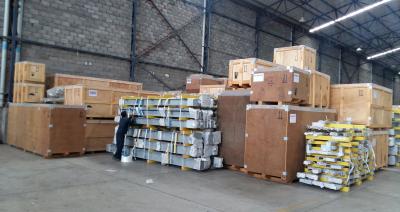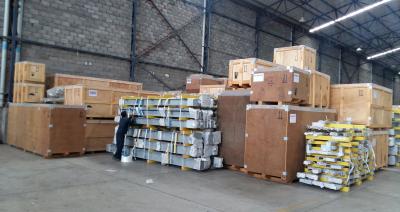 Members in India and Singapore, Athena Global Logistics have moved 14 containers including flat-racks with over 100tns of acoustic panels, steel structures and accessories for a power plant in Italy as pictured below.
The shipment was transported door-to-door from Pirangut in the Pune District of Maharashtra in India to Livorno in Italy and onwards for the final delivery in Firenze. The project was handled along with Athena's Italian counterparts.
Athena Global Logistics provides complete and reliable door-to-door services for any size and type of cargo whether air or sea.
Our Comprehensive Online Training Program
Reliable Freight Forwarding from Calpac Logistics
Al Nahrain Complete Project for Potassium Plant
Exhibition Collaborations Secured in December 2018
A Wide Range of Personalised Services from Thruex
Comprehensive Freight Forwarding from Worldtrans Logistics Services
First Global Logistics with Drilling Equipment From Egypt to Croatia
Exhibition Collaborations Secured in November 2018
Outside The Box Logistics Thrive on Problem-Solving!
Crown Logistics Handle Heavy Shipment from Shanghai to Long An Province