Athena Global Logistics Handle 528tns of Project Cargo to Kazakhstan
5th May 2016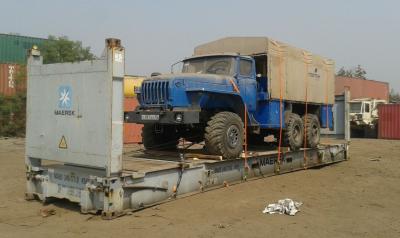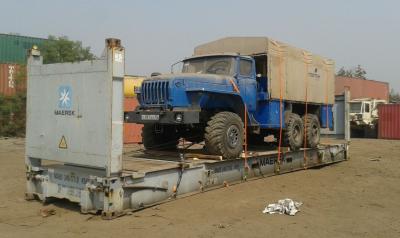 Athena Global Logistics are pleased to report the successfully handled shipment of 528tns of project cargo transported from India to Kazakhstan via Novorossiysk in Russia and Bandar Abbas in Iran.
The cargo consisted of 16 SOC containers, 4 specialised trucks and 6 vibrator machines each weighing 39tns (a total of 44tns each including flat-racks). The vibrator machines were loaded onto flat-rack units which brought down the freight cost without delaying the movement.
Photographs of the vibrator machines and trucks can be viewed in the below thumbnail gallery. Athena handled the movements from Novorossiysk and Bandar Abbas to Kazakhstan in coordination with local agents at the ports.
Athena Global Logistics are Cargo Connections members in India and Singapore offering a wide range of services with experienced teams in key locations.
4th Annual Assembly welcomes 85+ CEOs and Managers to Dubai
Crown Logistics Handle Multimodal Hydro Power Project
Exhibition Collaborations Secured in February 2019
Enatrans Logistics are a Wide-Ranging Solutions Partner
Al Amri Shipping & Logistics Join Cargo Connections!
Annual Award Ceremony 2019
Professional Online Training Provided by Cargo Connections
Spark Global Logistics are New Members in Belgium!
Sadleirs Move Demobilised Vessel from Fremantle to Singapore
Sadleirs Global Logistics Move Cable Reel to Malaysia