Another Collaboration Between Cargo Connections Members
22nd May 2015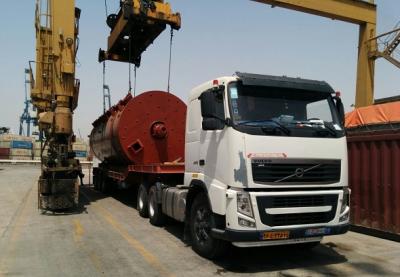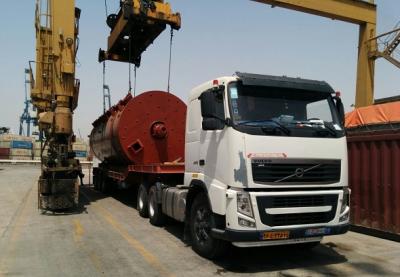 We are delighted to report on another successful collaboration between Cargo Connection Members. Athena Global Logistics, representatives for both India and Singapore, and Aryamasir International Transport, representing Iran, have recently handled 4 units of extractors from India to Baku, Azerbaijan via Bandar Abbas.
Mr Afshin Daryaie, General Manager of Aryamasir International Transport, explains; "The cargo was stuffed and loaded over low bed trailers for onward transit to Baku, Azerbaijan via Banadar Abbas. We are once again demonstrating that there is a huge transaction between India to CIS and also that Iran is being recognised as one of the best routes into central Asia. 3 low bed trailers were used to load the items, 1 unit had a width of 4.5m and weighed 21tns with another unit measuring 3.1m width x 3.5m height and weighing 30tns."
Below are some photographs of the project.
Our Comprehensive Online Training Program
Reliable Freight Forwarding from Calpac Logistics
Al Nahrain Complete Project for Potassium Plant
Exhibition Collaborations Secured in December 2018
A Wide Range of Personalised Services from Thruex
Comprehensive Freight Forwarding from Worldtrans Logistics Services
First Global Logistics with Drilling Equipment From Egypt to Croatia
Exhibition Collaborations Secured in November 2018
Outside The Box Logistics Thrive on Problem-Solving!
Crown Logistics Handle Heavy Shipment from Shanghai to Long An Province