Actitrans Ship Crusher Machine from Ireland to Reunion Island
1st November 2018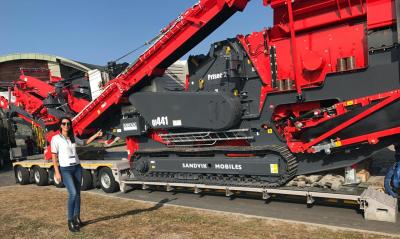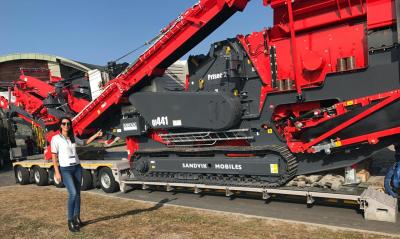 Actitrans have recently handled the move of a large crusher machine from Ballighaney in Ireland, to the Port of Southampton, then to Reunion Island via Pointe des Galets.
Actitrans have 2 offices located in Lyon and Grenoble. The main services of the company include:
Import & Export - Air-Freight & Sea-Freight
FCL / LCL / RORO
Road Solutions in France and Europe
This sea-freight project met a few obstacles due to bad weather in Southampton and late departures at port.
Additionally, Actitrans also found difficulty dealing with customs clearance on arrival at Reunion Island.
In the end the shipment was delivered successfully and their client was satisfied.
Crown Logistics Handle Multimodal Hydro Power Project
Exhibition Collaborations Secured in February 2019
Enatrans Logistics are a Wide-Ranging Solutions Partner
Al Amri Shipping & Logistics Join Cargo Connections!
Annual Award Ceremony 2019
Professional Online Training Provided by Cargo Connections
Spark Global Logistics are New Members in Belgium!
Sadleirs Move Demobilised Vessel from Fremantle to Singapore
Sadleirs Global Logistics Move Cable Reel to Malaysia
A Modern Perspective from Mark Global Lojistik