Actitrans - New Cargo Connections Members in France
14th December 2016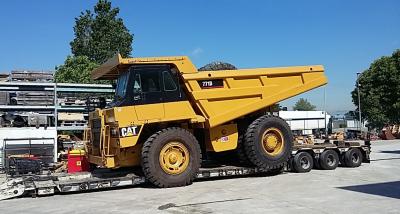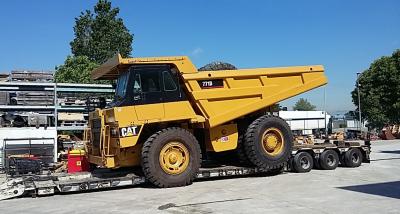 We are pleased to report Actitrans are new Cargo Connections members in France. The company has 2 offices located in Lyon and Grenoble.
The main services of the company include:
Import & Export - Airfreight & Seafreight
FCL / LCL / RORO
Road Solutions in France and Across Europe with 7 Owned Trucks and 9 Drivers
Director at Actitrans, Hugues Mayeur states; "I have been working in the industry for 15 years and after searching for a serious, professional network, we were pleased to find Cargo Connections and we look forward to working with members."
Photographed in the gallery below is a recent shipment handled by Actitrans of a CAT dumper (771D) weighing 24,320kgs (4.02 x 4.44 x 8.20m) transported from Lyon in France to Dubai, UAE. Also pictured are the Actitrans offices in Lyon and Grenoble.
Crown Logistics Handle Multimodal Hydro Power Project
Exhibition Collaborations Secured in February 2019
Enatrans Logistics are a Wide-Ranging Solutions Partner
Al Amri Shipping & Logistics Join Cargo Connections!
Annual Award Ceremony 2019
Professional Online Training Provided by Cargo Connections
Spark Global Logistics are New Members in Belgium!
Sadleirs Move Demobilised Vessel from Fremantle to Singapore
Sadleirs Global Logistics Move Cable Reel to Malaysia
A Modern Perspective from Mark Global Lojistik