26+ Years of Experience at Interworld Freight
30th October 2018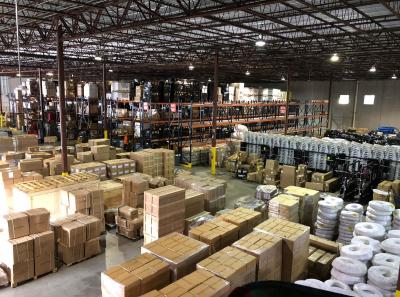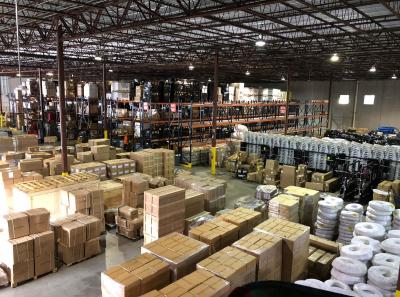 We are pleased to report Interworld Freight are new members in the USA, Dominican Republic and Guatemala with offices are located in Miami, Santo Domingo and Guatemala City. They offer a complete range of air, ocean, road, warehousing and customs services and say they are joining Cargo Connections "... to have access to a reliable network of professional agents".
"Based in Miami, Florida, Interworld Freight is a freight forwarding and logistics company who first opened our doors in 1992 after realising a need in the market for a professional and bespoke service in the international transportation industry. After 26+ years, we have a strong presence in Latin America, with our own offices in the Dominican Republic and Guatemala. We have developed robust strategic alliances with business development tactics to continue to expand and penetrate markets in Central and South America as well as the Caribbean. Our business core competency is our volume leverage and efficient air and ocean transportation across the globe, domestic trucking networks, warehousing and fulfilment, US customs clearances, insurance as well as other supply chain solutions. Our mission is to provide efficient and cost-effective logistics solutions in the market, with the highest level of excellency, promptness, integrity as well as expertise. To obtain these, we are grounded in our company values.
As a fact, Miami counts over 2,500 freight forwarders with aggressive core competencies and high levels of resources to secure business. Cost efficient rates is a differentiating factor as it calls the attention from the market. There are numerous ways to offer lower rates but they usually impact negatively on the service provided. As an example, a common unethical practice is to adulterate the measurements to increase the cubic measurements to influence the final cost. To separate ourselves from this common and deceptive practice, we ensure our clientele is aware that our measurements are exact and real, and we have attained precision through an automatic function tool called the Pallet Dimensioner. This electronic instrument is utilised during the process of receiving the merchandise and mechanically furnishes the weight and exact measurements as well as taking a digital photo of each pallet from several angles, all in a short time. It has a National Certification attesting to a minimal margin of error which guarantees our clientele that we will offer a transparent and prompt service with integrity for all cargo received in our warehouse. This is directly related to the values and vision of our company and has allowed us to tender a trust-worthy service and empowered us to create more alliances with entities that need transportation and warehousing services.
Pallet Dimensioner Description:
Click below for photos
Certified by The National Conference on Weights and Measures (NCWM), Interworld Freight's fully-automatic Freight and Pallet Dimensioner allows us to provide accuracy in dimensions and weight for any single cargo received at our warehouse. The NCWM issues an NTEP Certificate of Conformance, following a successful evaluation of the device indicating that this instrument is capable of meeting applicable requirements of the NIST Handbook 44, used for any shipment leaving or entering the United States. NTEP is supported by NIST (National Institute of Science and Technology). For any shipment originating in the United States, NTEP is the only legal for trade solution. Only a few dimensioning products have NTEP. Interworld Freight, through this precision technology, can attest truthfulness in measurements, bringing peace of mind to our clients."
Registration is Now Open for our 5th Annual Assembly
Spark Global Logistics Belgium Handle Shipment of Amusement Rides
Westbound with Challenging Airfreight from Vietnam
May 2019 Issue of our Digital Newsletter
Exhibition Collaborations Secured in April 2019
Cargo Overseas Freight are a Forward-Thinking Organisation
A Positive & Driven Attitude at Westbound UK
Worldline are 'Making Logistics Simple' in India
2019 Annual Assembly Souvenir Brochure
Connaught Help Housebuilders in the UK with Overseas Investment